WHIPPET unscrambles the SCRAMBLE
Once again Martin 242s rise to the top in this classic Round the Bay race.  This year Whippet was the first Martin and FIRST OVERALL!
The Whippet crew consisted of Craig Strand, Aryn Strand, Erica Crilly and Elise Olson.
Shadowfax with Allan and Clare Strain, Adrienne Mennell and Peter Langille to 3rd Place Overall and was the 2nd Martin.
Both Whippet and Shadowfax took the same route: Bell Buoy, Passage Island, Start/Finish, Kits tugboat can, N (North Shore mark) and finish.  Shadowfax hedged their bet by going back through the Finish line before heading to the North Shore Mark.  By doing so, she cut the timing very close.  They made the final finish 21 seconds before the 4 pm deadline.  Whippet did the math and bet on the weather holding enough not to go the extra length to the finish line before heading to the North shore from the Kits tugboat can.  Whippet finished a 15:48 and corrected out about 8 minutes ahead of Rhumbline, a J29 who was 2nd overall.
Colin Potter's Christian Bligh went from 1st Martin last year to last this year.  This just shows the variability in this race.  You can go in any direction but some luck is needed to complete the course on a light wind day.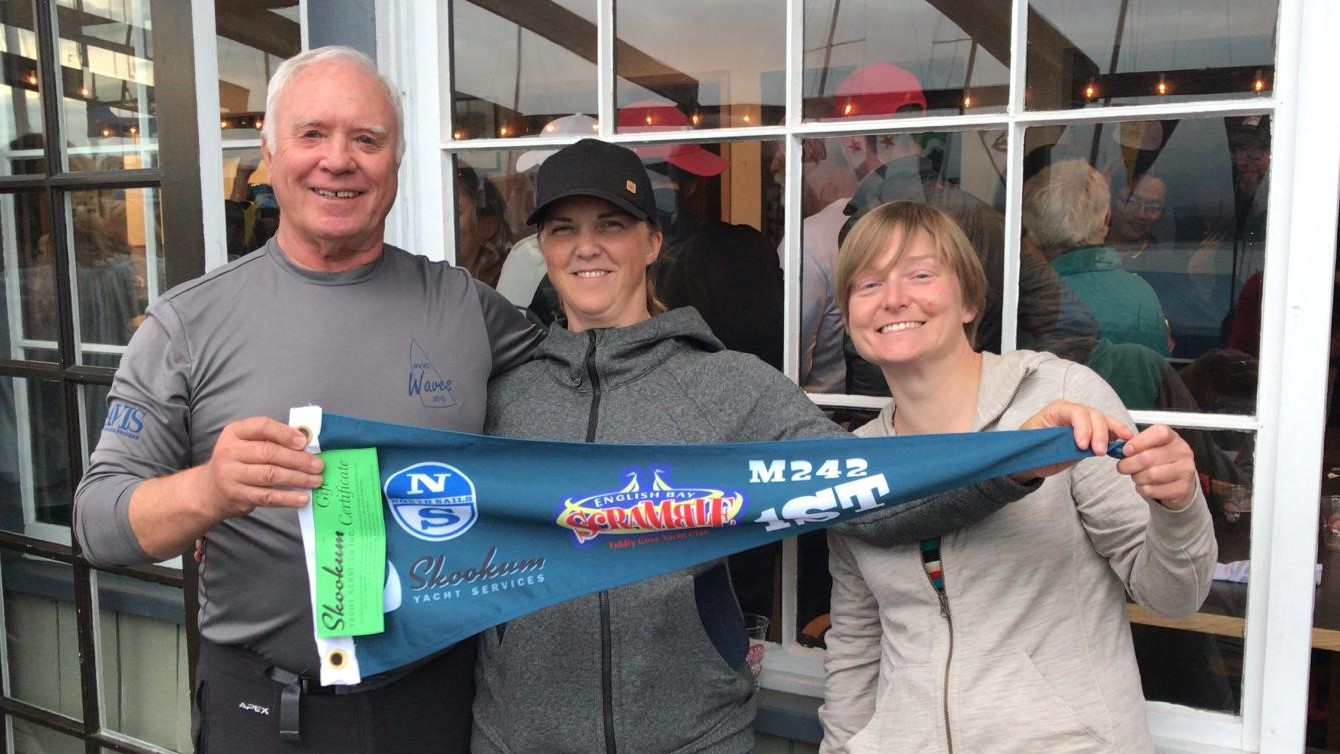 Craig Strand, Erica Crilly, Elise Olson and Aryn Strand (not shown) on board M242 WHIPPET were the overall winners of the 2019 English Bay Scramble