Mike Clements and team Too Wicked win the 2022 North American Championships
Pacific Yachting article from Alex Fox
(thanks Alex!)
regatta report from Mike Clements (thanks Mike!)
The 2022 Martin 242 NA's were held in light air in Nanaimo with a fleet size of 15 boats. Many top Regional Teams attended the event, including 3-time winner Michael Clements, 2-time winner Alex Fox, runners-up Ken Holland and Matt Collingwood, and Phil Cragg & Reto Corfu, a top Vancouver team. 
It was a very tough regatta that required everyone to be "on" every minute, and relatively minor mistakes resulted in several boats passing by in an instant.
Day 1 was sunny and cool and 5 races were held. By the end of the day Crantini (Alex Fox, Sarah Rosenthal, Sarah-Anne Brault, Isaac Kitchingman) was in the lead with 8 net points, Back in Black (Phil Cragg, Reto Corfu, Drew Mitchell, Ryan McKenzie) was in 2nd with 10 net, followed closely by the Too Wicked team with 11 net (Michael Clements, Micah Vanderheide, Ella Li, and James Pettit). 

Although each team had different experiences on Saturday, in the case of Too Wicked they favored the right side of the course every beat as there seemed to be a bit more wind on that side coupled with favorable shifts. (Editor's note: maybe favourable current too?)
Sunday was another matter, with rain and cold wind, and the course was more variable with big windshifts and occasional soft patches in some sections of the course. When the final race was held there was a large pileup of boats at the pin end due to more wind and a 1.5 knot cross-current, and both Crantini and Back in Black hit the pin mark in turn, with Alex Fox winning the prestigious "Screwdriver Award" as a result of getting the anchor line caught on his rudder for several minutes. 

Too Wicked and Dingo were able to escape the melee and rocketed off to the port side of the course. However, Back in Black made an amazing recovery and by the windward mark was only a few boat lengths behind Too Wicked, which set up a nail-biting final downwind leg with the two boats racing almost neck-and-neck to the finish. However, Too Wicked was able to harden up under Back in Black with about 200 yards to go and position itself between Back in Black and the finish line, and that was that.
Final results can be seen here. Too Wicked was 1st overall, followed by Back in Black and Crantini. Peter Grimm on m&m won the Seriol Williams Award for "Most Improved" at a major championship event.

Many thanks to the Nanaimo Yacht Club and Bill Jones and Ken Holland for putting on a great event.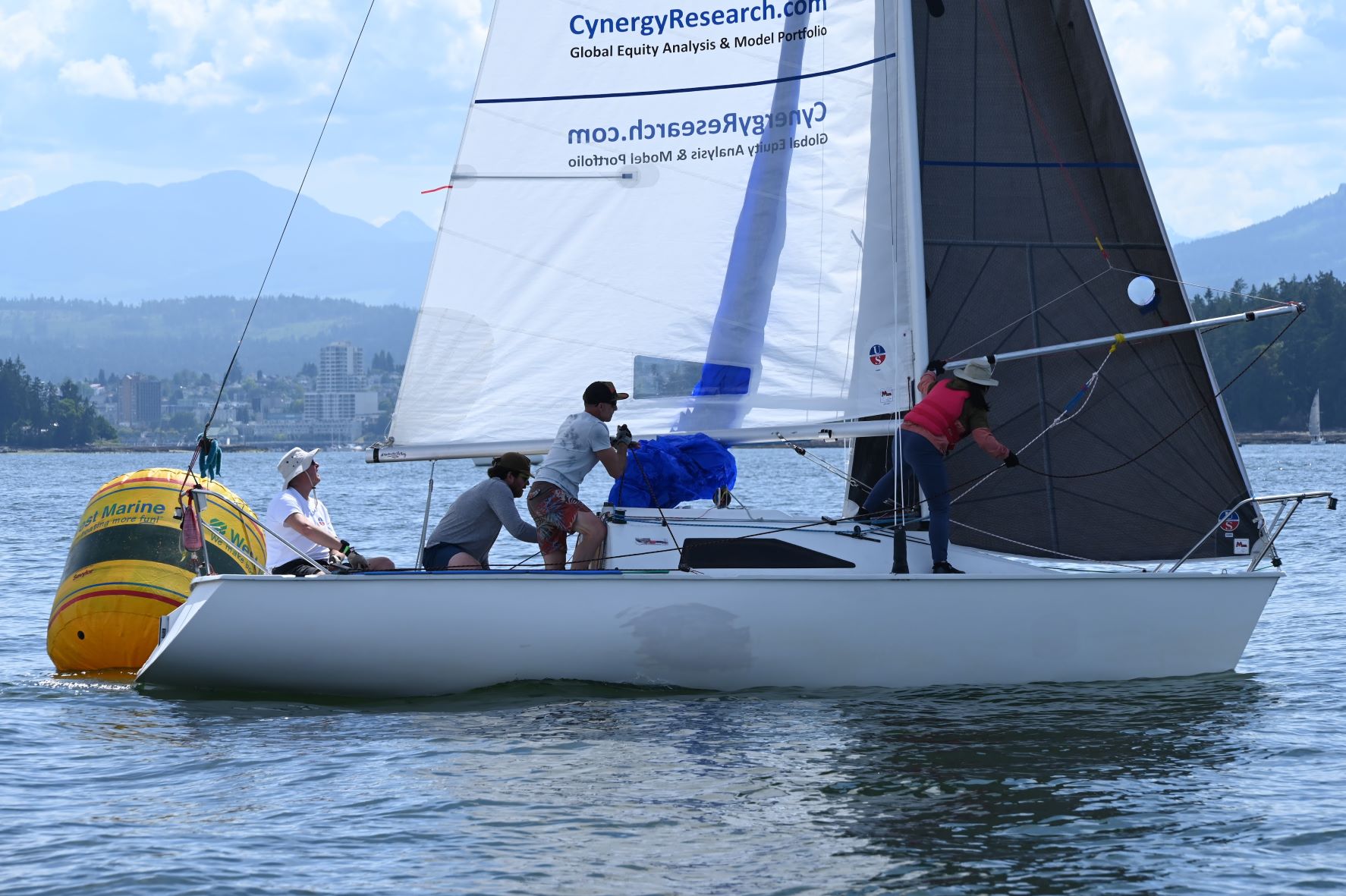 Team Too Wicked taking it down!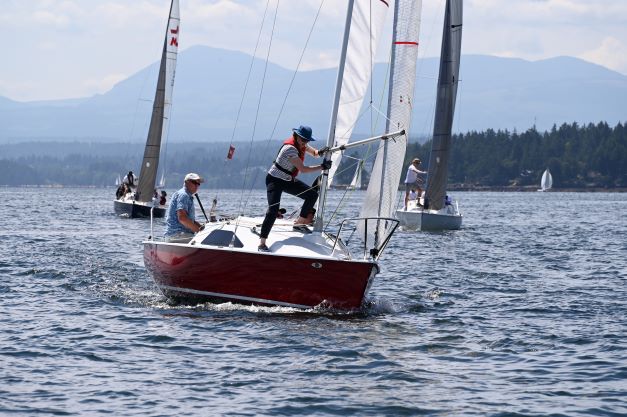 Crantini - leading after Day 1, Hearbreaker on Day 2!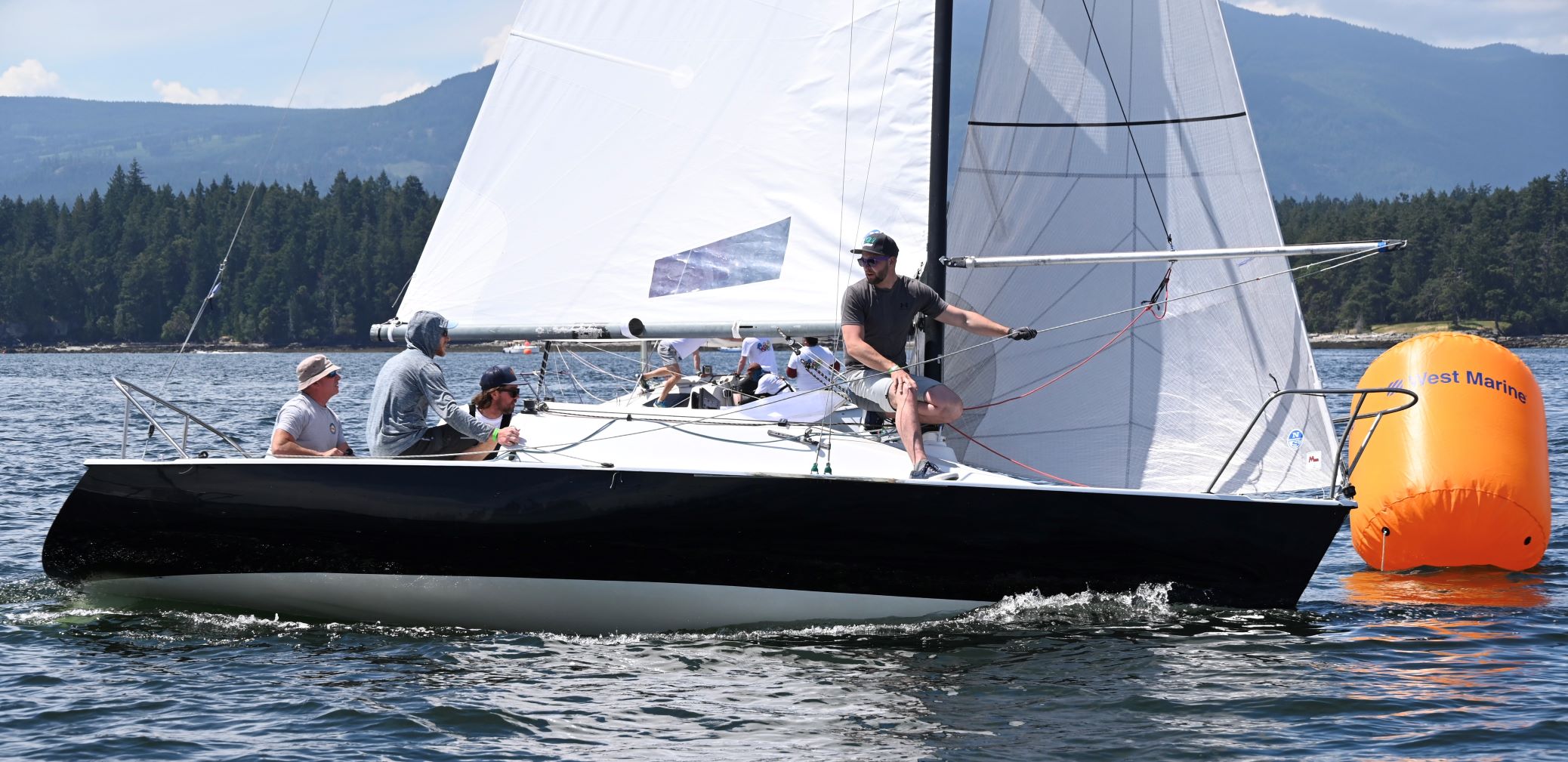 Back in Black - in the hunt up to the final finish...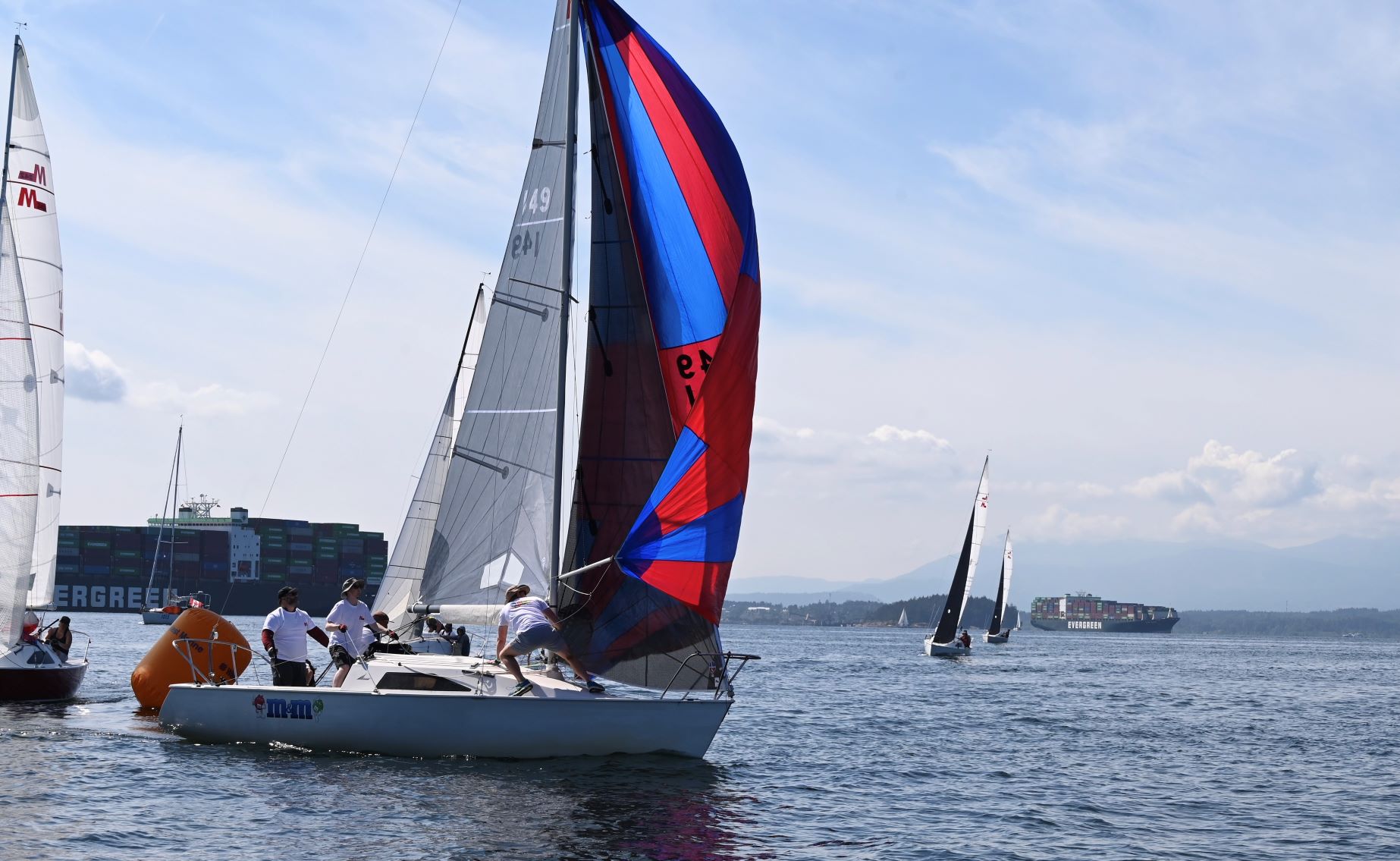 m&m - a few great finishes, snapping at the heels

Lots more photos of all the boats here: