WELCOME NEW BOAT OWNER - MARRI TODD
Under the heading of "better late than never", belated congratulations to Marri Todd of Royal Victoria Yacht Club, who took over White Noise (#257) in late June from Kirk Westergard after sailing with him for a few years. Marri then immediately went on to race the boat in the 2019 North Americans at Orcas Island where she placed 4th overall out of the 27 boat fleet and won the Seriol Williams Trophy for "Most Improved".  Marri was following her financial advisor's advice to make a sound investment. White Noise obviously paid off.
Below are two photos of her getting an excellent start at the NA's on Day 1 and then rounding the weather mark in or near the lead. Well done Marri, and enjoy your first 242! (p.s. Sorry about taking so long to publicize your new ownership status - better late than never :) This is the 10th boat of the year to change hands - a new annual record in the Region for the Class!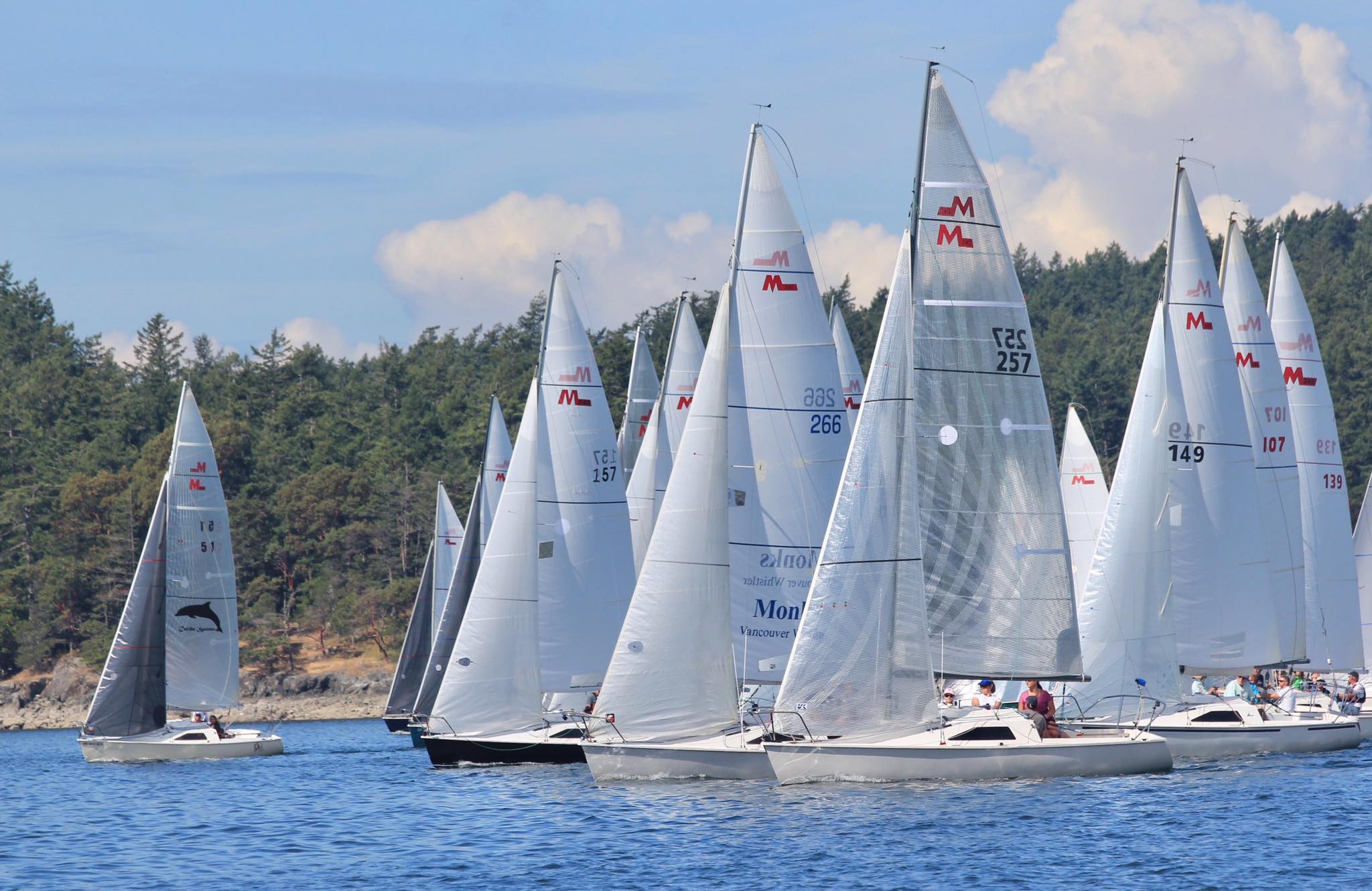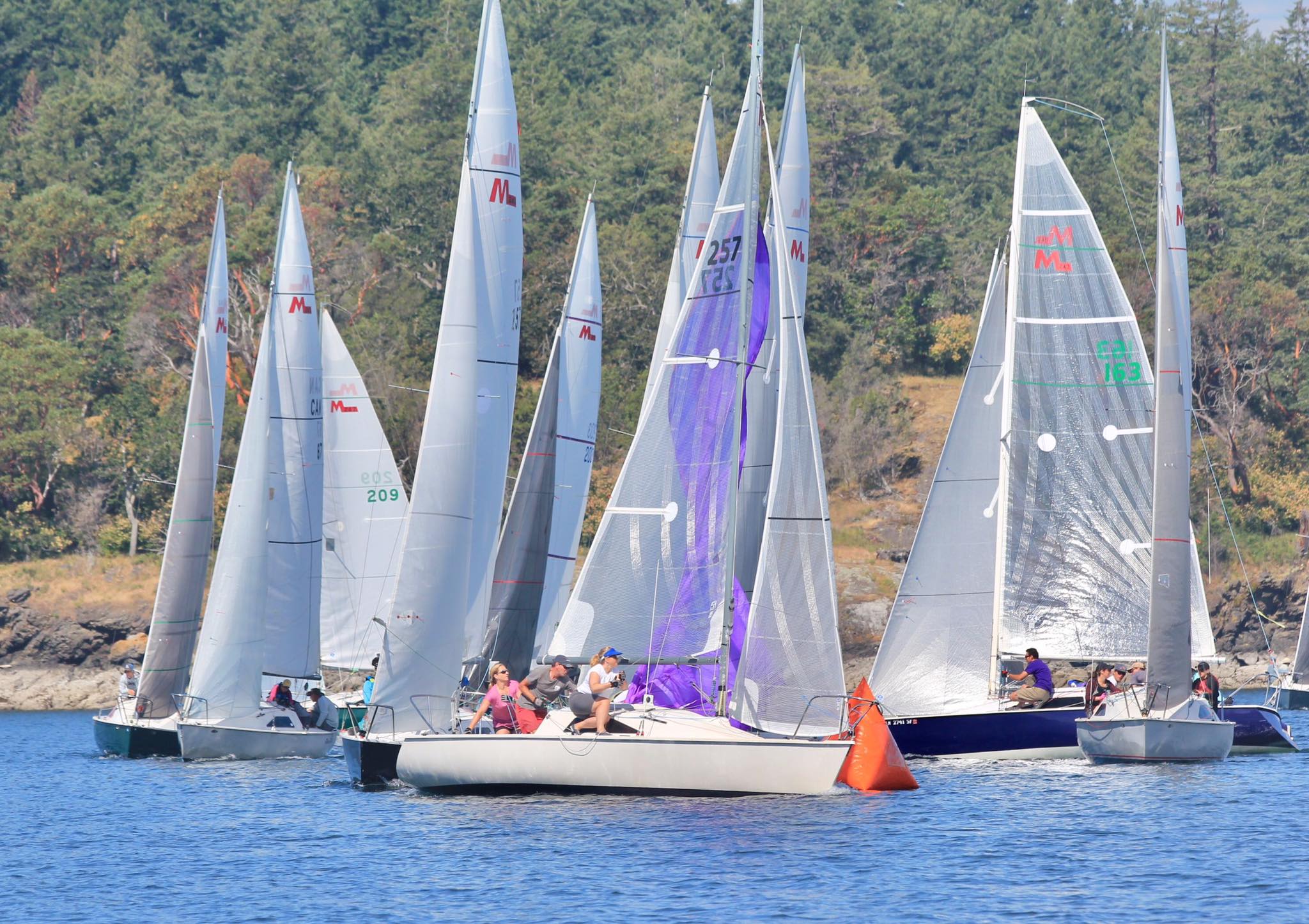 ___________________________________________________________________________________________________