Welcome to the Regional Fleet, Matt Battles & Chris Robison
On January 22nd, Chris White of Westsound, Orcas Island, sold Crazy I's, Hull #203, in a private transaction to Matt Battles and Chris Robison of Deer Harbor, Orcas Island, which makes it the 1st transaction of the year.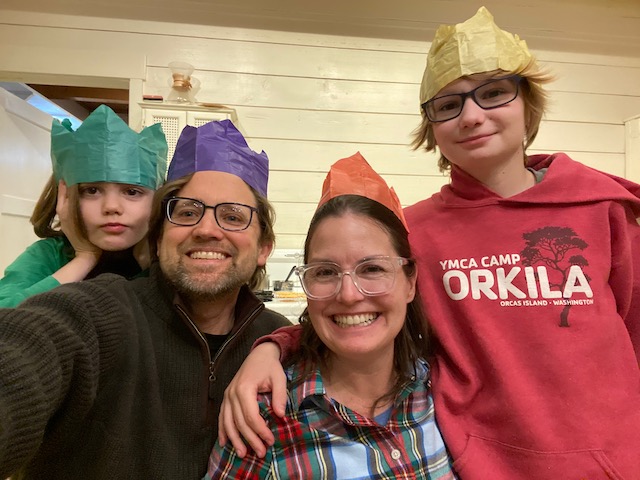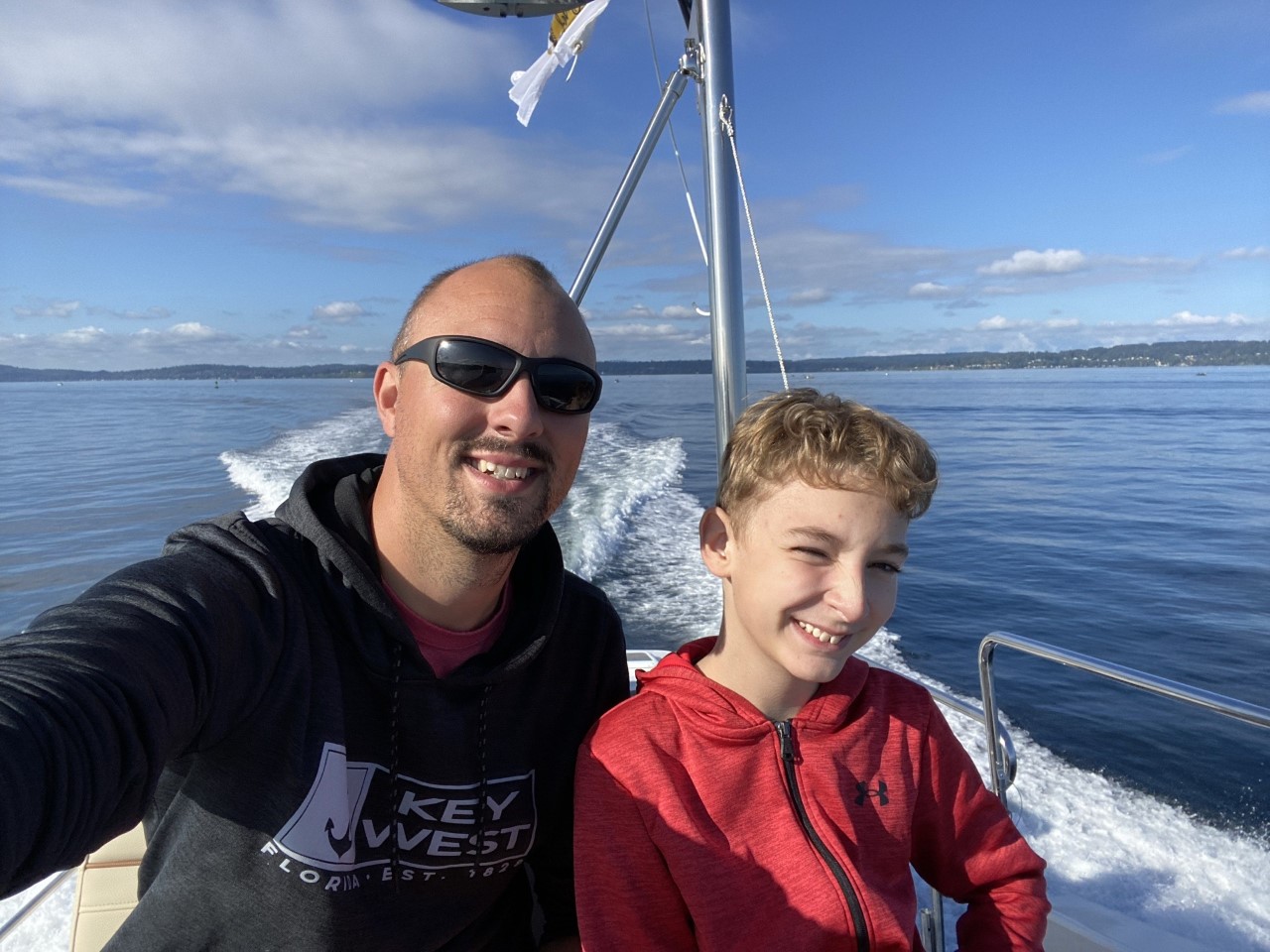 Matt trained on the West Hudson River in New York and has sailed less than he would like, including a single bare boat skippering experience on Lake Travis, Austin. He looks forward to sailing with Chris Robison and with Matt's two boys, Leo and Miles (see the photo below of the Battles family). Matt is counting on both Chris's for advice and patience, and he looks forward to the day when he is not the greenest sailor in the fleet.
Chris has been a crew member on Rob Kirby's San Juan 24 "Kiana", and sailed his 36' Hunter. He looks forward to participating in the races regularly and getting his son out on the water with him. (see the photo below of both of them).
With a dark blue hull, Crazy I's is in perfect condition and came with lots of sails, a road trailer, and a Measurement Certificate.
And not to worry, folks: Chris White still plans on racing 242's a lot in the future, including the upcoming North Americans in Nanaimo on July 2/3, and he'll probably buy another 242 soon.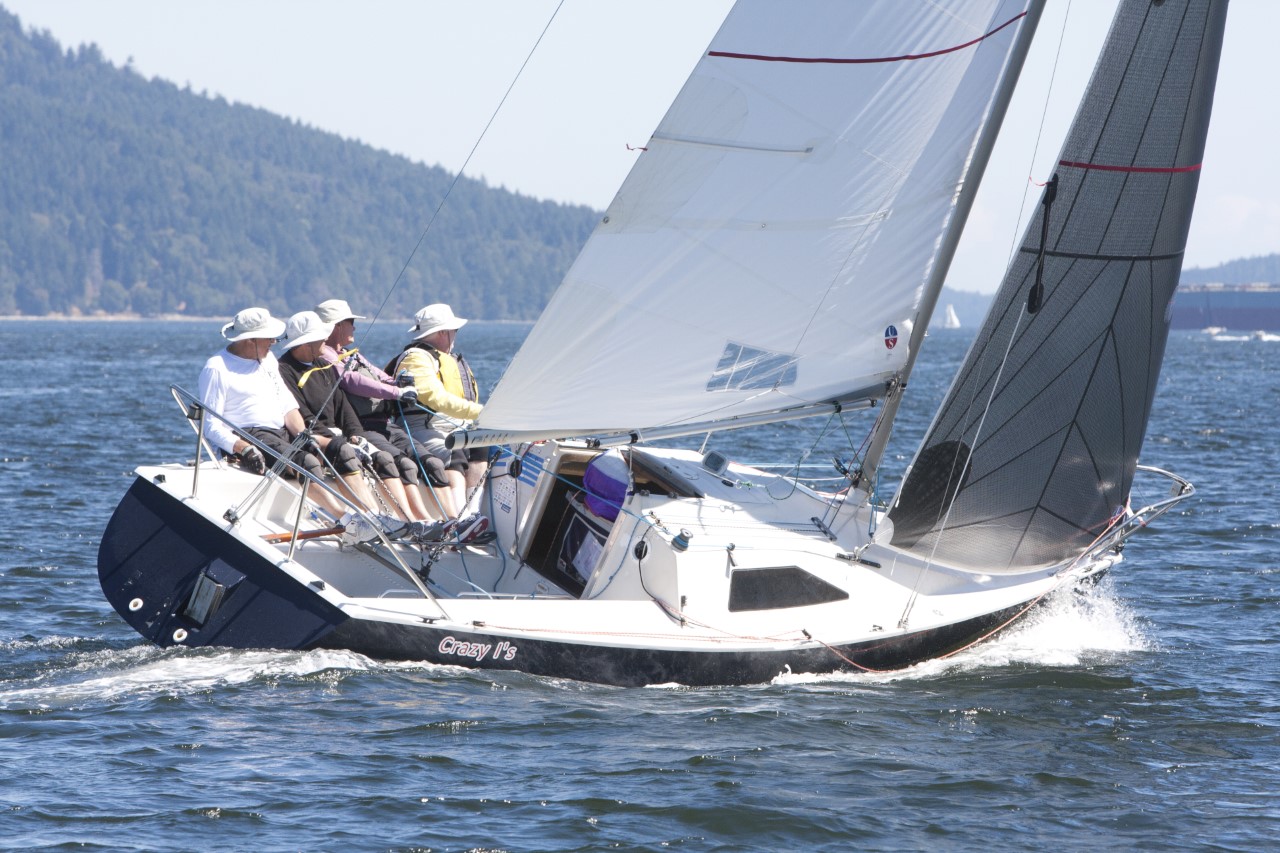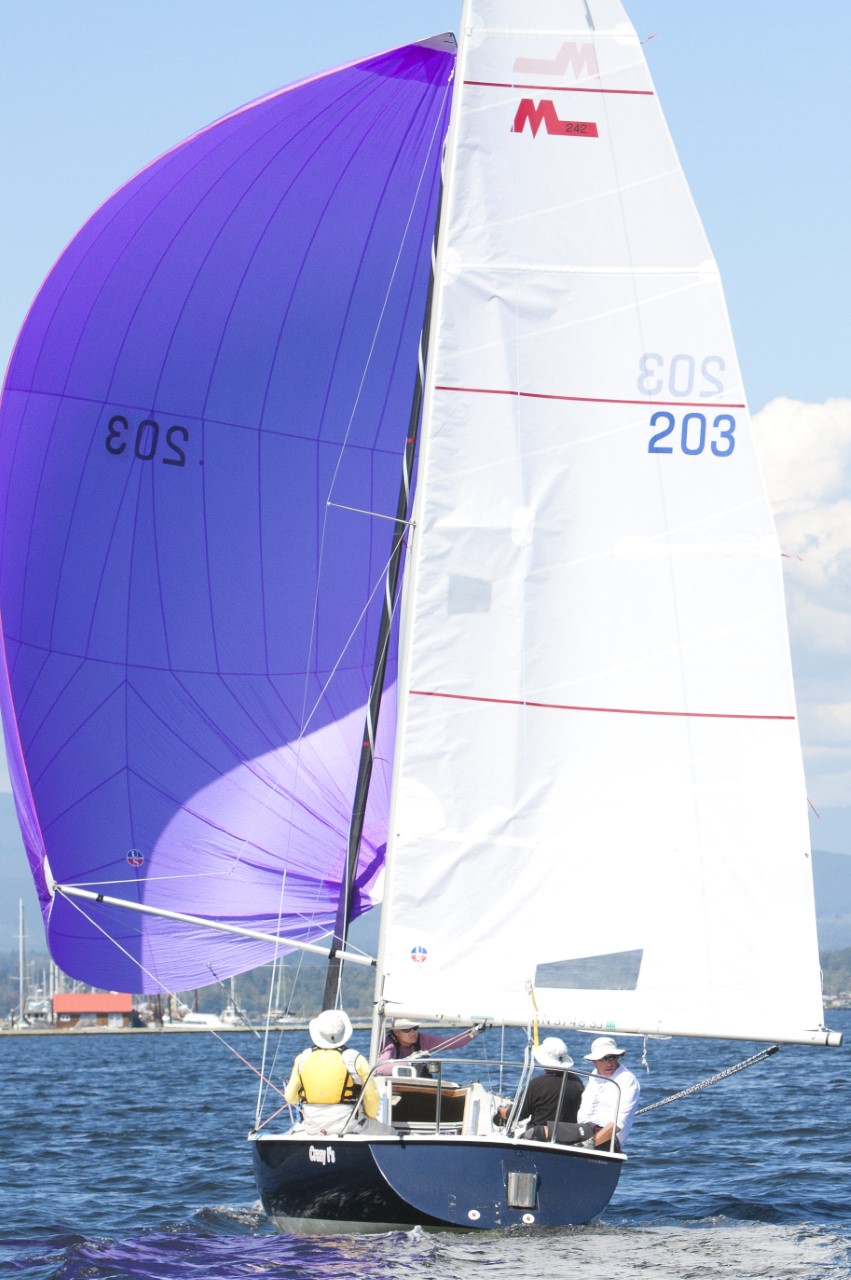 Welcome to the Regional Fleet, Matt & Chris, and enjoy your first 242!