---
Welcome to the Regional Fleet, Zach and Tim Thompson
On February 13th, Scott Kerr & Mark Spence of Kitsilano Yacht Club sold Polar Bear, Hull #43, in a private transaction to Zach Thompson and his father, Tim, of Port Coquitlam, which makes it the 3rd transaction of the year in the Pacific Northwest Region and the 50th in just over 5 years. Polar Bear will remain at KYC.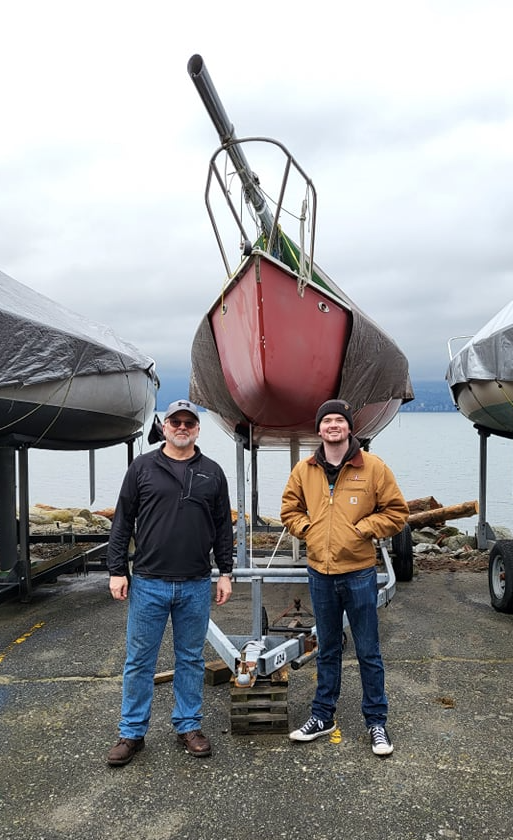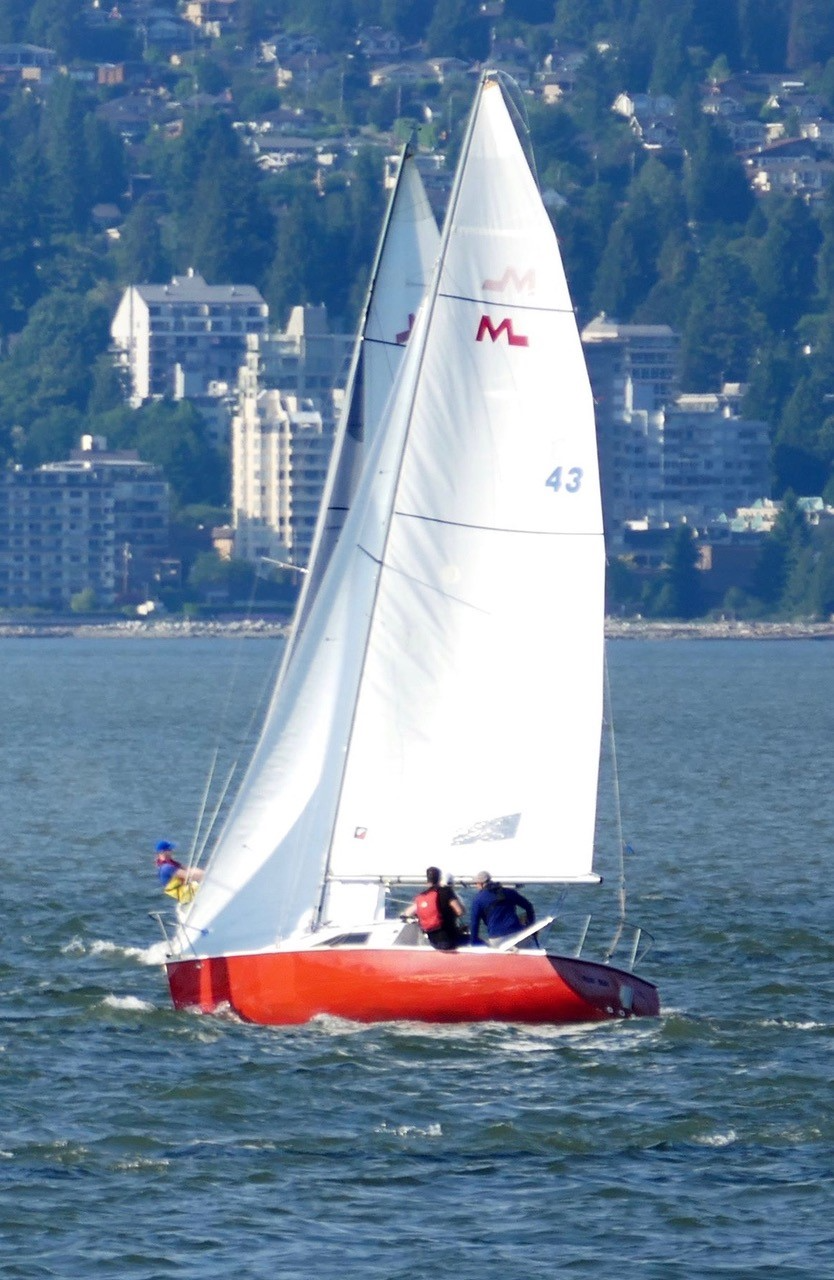 ---
Zach learned to sail at Rocky Point Sailing Association in Port Moody, primarily sailing Club 420's and Lasers, and he then began to race 420's and Lasers in the BC circuit. After sailing and racing for a few years he became a Sailing Instructor, working at RPSA. He also currently works during the summer at Kitsilano Yacht Club as a senior coach. Zach is also a member of the UBC Thunderbirds Sailing Club, where they race 420's and FJ's against other local Universities. He gained some experience this past summer with Martin 242's on m&m, where he met many great sailors in the local Fleet.
Tim has been interested in buying a sailboat about the same size as a Martin 242 for a while.  He used to crew on his friend's boat in Port Moody in a regular racing series. He is more interested in the cruising capabilities of the 242 but is willing to race with Zach. Tim wants to take Polar Bear over to Bowen Island for a night or two, and do similar trips up Indian Arm as well. He is looking forward to spending time with his son and getting out on the water.
With a red hull, Polar Bear is in good condition and came with lots of sails, a spare mast, 2 engines and a yard dolly. It needs a 2016 Measurement Certificate.
Welcome to the Regional Fleet, Zach & Tim, and enjoy your first 242!