SOLD!
Squamish, BC, on November 18th (listed March 1, 2022 for CDN$6,000, and price reduced to $5000 in October): Hurricane (nee Samoon, ex-RVYC, hull #61, new name pending) - sold by Katrina Mulberry to Brenda Van Fossen who will move it to Kits Yacht Club. Brenda had previously been racing Jumanji out of False Creek.
With a grey hull, Hurricane is in fair/good condition and comes with: a suit of 2017 North sails that have been only used twice; never used lifting straps; a spin pole; practice suit of sails; and a spinnaker. It needs a 2016 Measurement Certificate to be completed.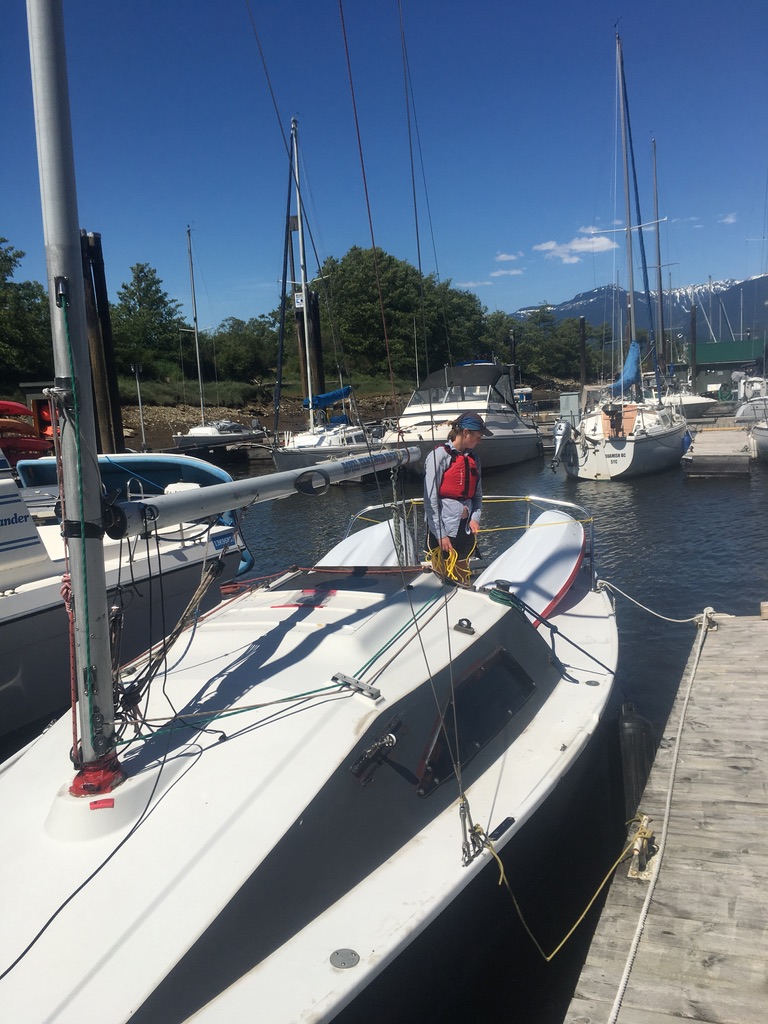 Congratulations on your new 242, Brenda!
---