August 2022 Race Reports



Round Shaw Island Race
5 Martins (out of 31 PHRF boats) started the 50th Round Shaw Island Race put on by San Juan Island YC yesterday. Betsy Wareham won the class and (tentatively) 3rd overall. Results at 
sjiyc.com

Gibsons Regatta
The 2022 Gibsons Regatta was held in perfect weather and medium air with a PHRF fleet size of 21 boats in 2 Divisions, including two M242's. It was an excellent event, both on the water and at the hosted Saturday night post-race event, and is well worth attending again next year.
Too Wicked won the event Overall for the 2nd year running, and final results can be seen at
scycsailing.ca
.  
Cowichan Bay Regatta Results
This year's event was superb in every respect, and was a mini-NA's in terms of the competition that showed up. Jeremy & Tara Smith, and all the other volunteers did a fantastic job organizing the event, and we look forward to a repeat performance in 2023 when Cow Bay may be the site of the Canadian Championships.
We also bid farewell to Paul Ulibarri, who is retiring after decades of race management.
8 tough races were held on the weekend, and the provisional scores were very tight - the top 3 boats traded off bullets and 2nds almost every race, but in the end
Michael Clements
and the
Too Wicked team (Mattt Alexander, Derek Gauger, Shayla Stausgaard)
closed out the event with a pair of bullets, and clinched the lead.
Results can be seen at
cowbay-regatta.ca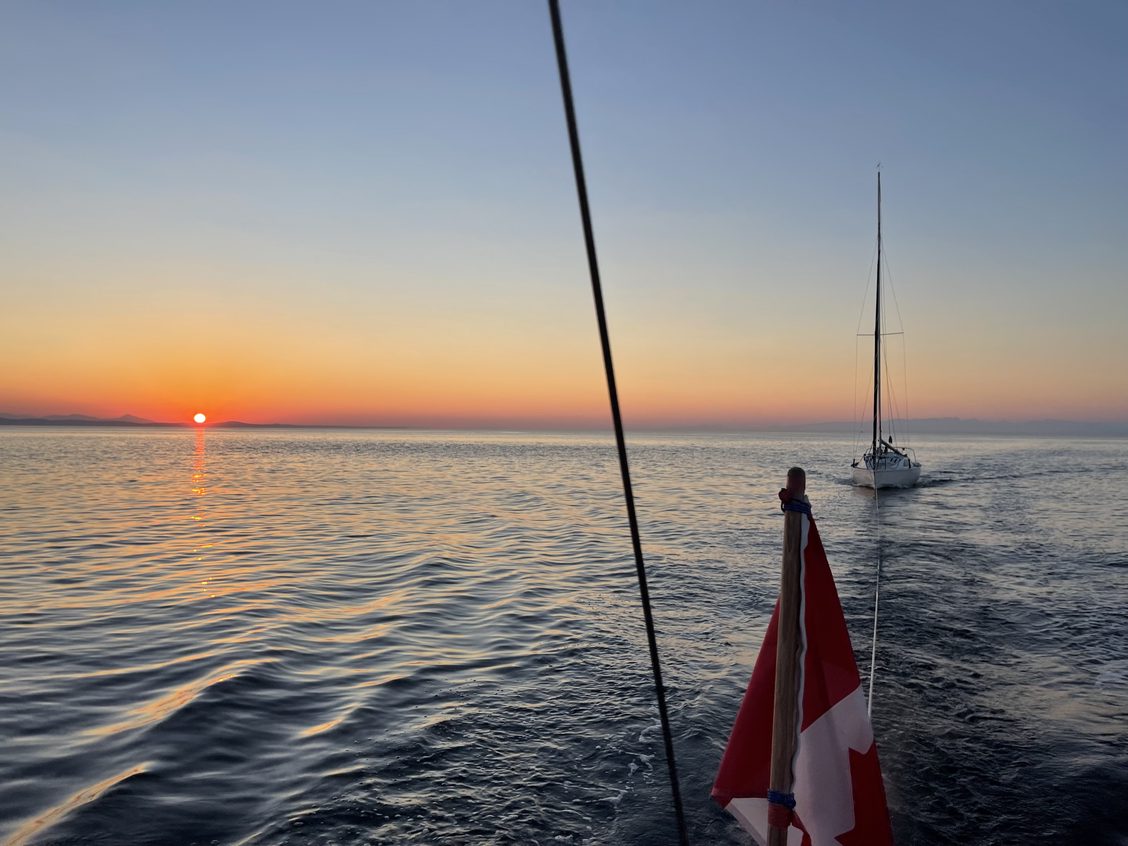 Too Wicked Towing to Cow Bay

Cow Bay Pano!
---