2022 Martin242 Intergalactic Championships!
(conventionally known as the RVYC Fleet Champs)
The event was held in windy conditions both days, and Back in Black pulled off an impressive 8 wins in 8 races, a complete sweep - again taking the title of
Fastest Ship in the Galaxy
 until next year!
2nd overall went to Alan Drinkwater & Team on Simply Red, followed by Anthony Collett in Sailiant.
final results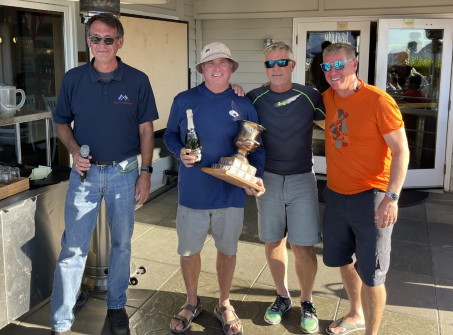 Right to left: Race Officer Michael, Back in Black Crew: Randy Vogel, Jim Hyslop, Phil Cragg. Missing: Adam Korbin, Yury Levkovskiy.
---