2021 Lawrance Cup - Report
by winner Jim Hyslop!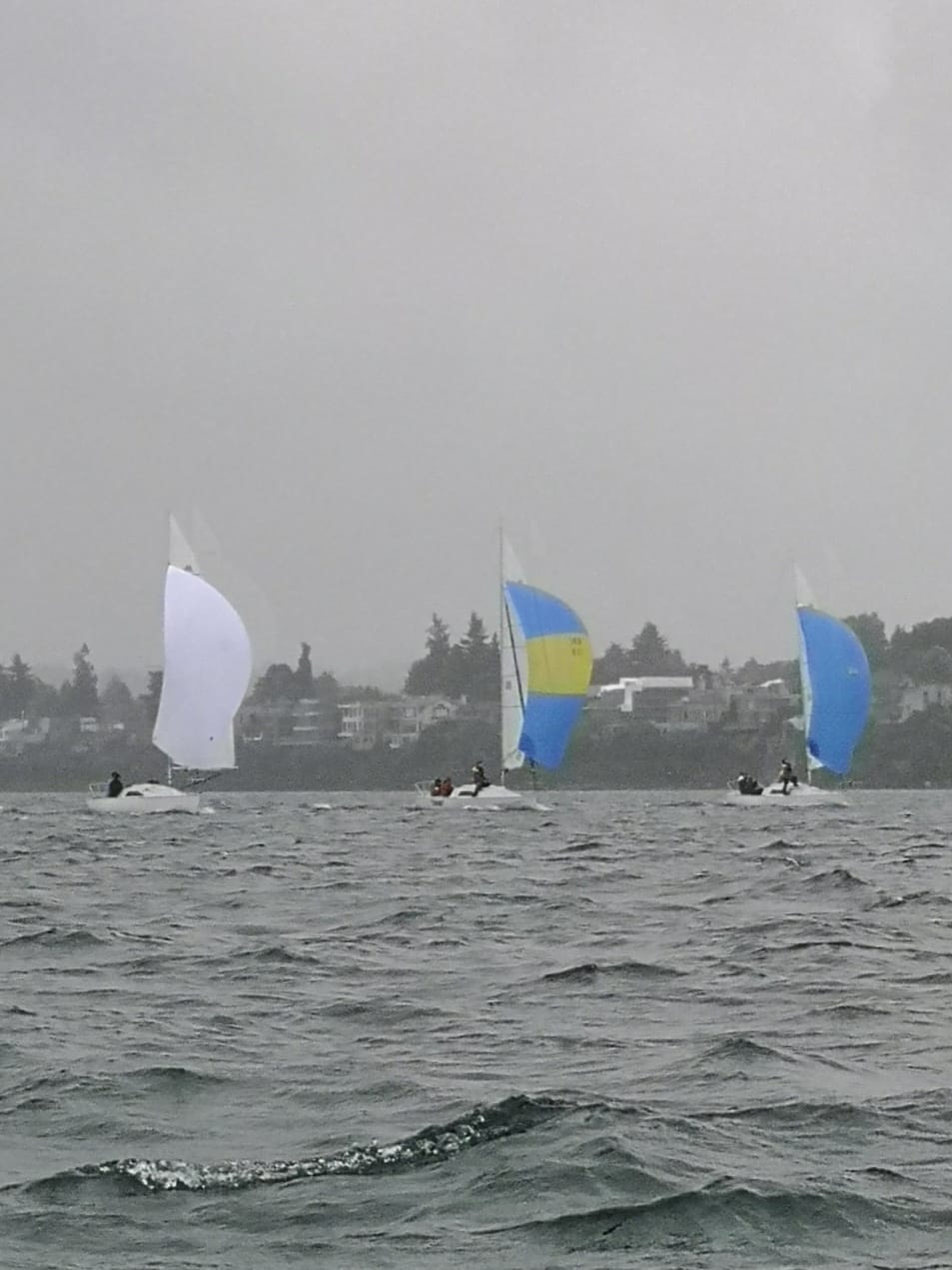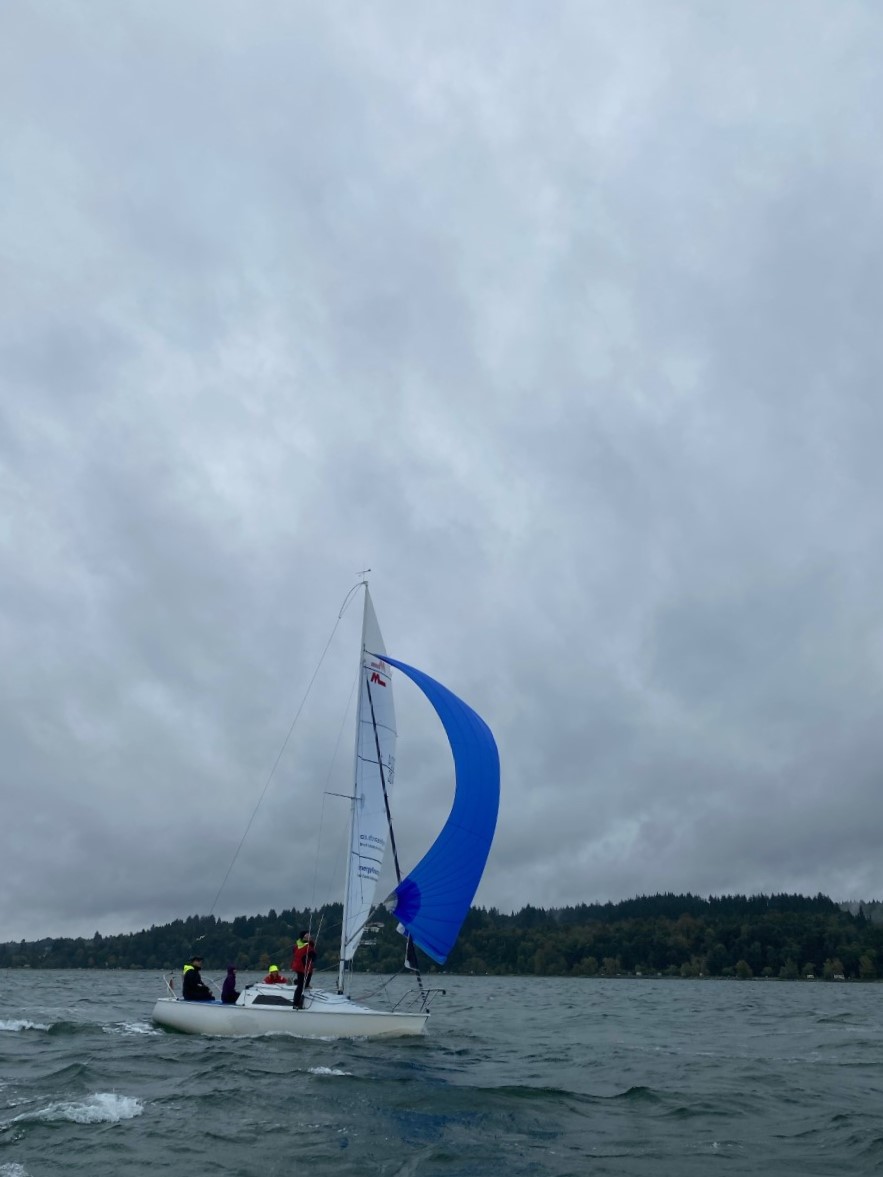 Sunday morning dawned with a wind warning in effect and the threat of heavy rain. After a short delay while the Race Committee evaluated the forecast, the race got underway in a brisk Easterly.
Six M242s charged down the bay in proximity, although Salient and Dirty Dog seemed intent on luffing each other to West Van! With a Northerly aspect to the breeze, the boats skirted Spanish Banks and got to the Bell Buoy in one gybe. It seemed the further out of the bay we got, the windier and wavier it got, and we set up for a tough beat back. M&M was first around followed closely by us on Second Wind; perhaps a little too closely, because we managed to hit the mark! A quick circle allowed Too Wicked, Dirty Dog, Whippet and Salient to go past and now we were at the back of the fleet.
A few tacks on the shifts up the Pt. Grey shore, we were back in the game, hiking hard in a lumpy 15 knot breeze. Setting up to leeward and inside the fleet for the long port tack hitch into the bay, we managed to slowly stretch out to a few boat length lead in spite of the breeze showing hints of a Northerly aspect. Most of the gains were likely due to less ebb current inshore, and we got a great back-eddy boost up the Royal Van breakwater.
As we approached the finish off KYC, the breeze became lighter and shiftier – we threw in a few covering tacks to stay between the competition and the finish and crossed the line with a comfortable lead. Dirty Dog and Too Wicked followed shortly after.
All in all it was a great day – nice breeze; windy, but manageable, not much rain and it was great to get out there with my 2 sons, Jack and Graham, along with their friend Ed.
Thanks go out to Ran Vered and the race committee, along with all the M242s who made it out for one last blast around the bay for 2021.
Final results:
1 2nd Wind - Jim Hyslop - 13:55:00
2 Dirty Dog - Matt Collingwood - 13:55:50
3 Too Wicked-  Michael Clements-  13:57:00
4 Sailiant - Anthony Collett - 13:57:30
5 Whippet - Craig Strand - 13:58:00
6 M&M - Peter Grimm - 13:59:00
---