Welcome to the Regional Fleet - Julien Traverse - 10th boat of 2020 to change hands!
On September 15, the 10th boat of 2020 changed hands (9th in the Pacific Northwest Region): Bruce Maxwell sold Hull #195(?), sail number 46522 (was the ex-Water Girl from Kits YC, listed October 29, 2019) to Julien Traverse of Port Moody, BC. Julien has raced a little and cruised a lot. He's logged some good hours on Martins in the past but looks forward to getting to know the Fleet better in the coming seasons.
Several Fleet members assisted him with parts and suggestions so he could get the boat activated. With a grey, newly-painted hull, and after having just gone through an extensive restoration, it was in great condition and was listed at CDN$7500. It came with a full set of practice sails, but no trailer, motor, or Measurement Certificate. Welcome to the Fleet, Julien, and enjoy your first 242!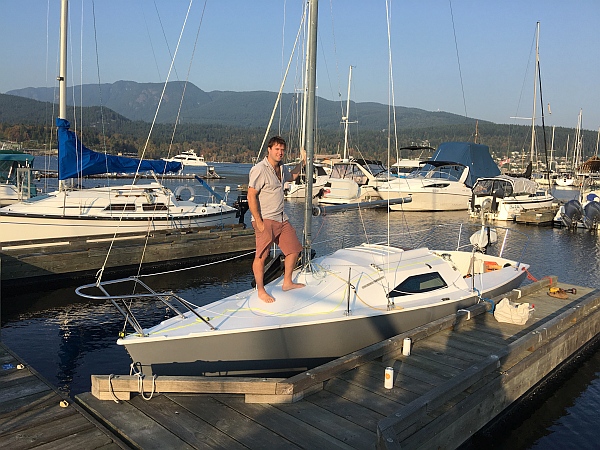 ****************