Congrats on the New Boat Cedric Carter!
On November 17th, 2021 Ray Parsons and Fabian Hope of Vancouver, BC, sold Scarlett (hull #57, listed May 15, 2021, for CDN$9,500) to Cedric Carter of Vancouver, BC, who used to own Checkmate (#231) for many years until some recent keel attachment damage occurred. With a red hull and excellent white underside, Scarlett will stay at the Royal Vancouver Yacht Club on a yard dolly. The boat measured in perfectly with 72 pounds of Corrector Weights and came with a 2016 Measurement Certificate.
Scarlett has an excellent North Americans race record as follows: 3rd 2015, 1st 1997, 3rd 1996, 2nd 1995, 2nd 1994, 1st 1993.
Scarlett came with:
2 main sails, 2 jibs (one almost new), and 2 spinnakers
Yard dolly that doubles as a road trailer
2hp outboard engine and bracket
New (2019) Harken top and bottom furling units
Velocitek and TackTick
Congratulations on lining up an excellent replacement for Checkmate, Cedric!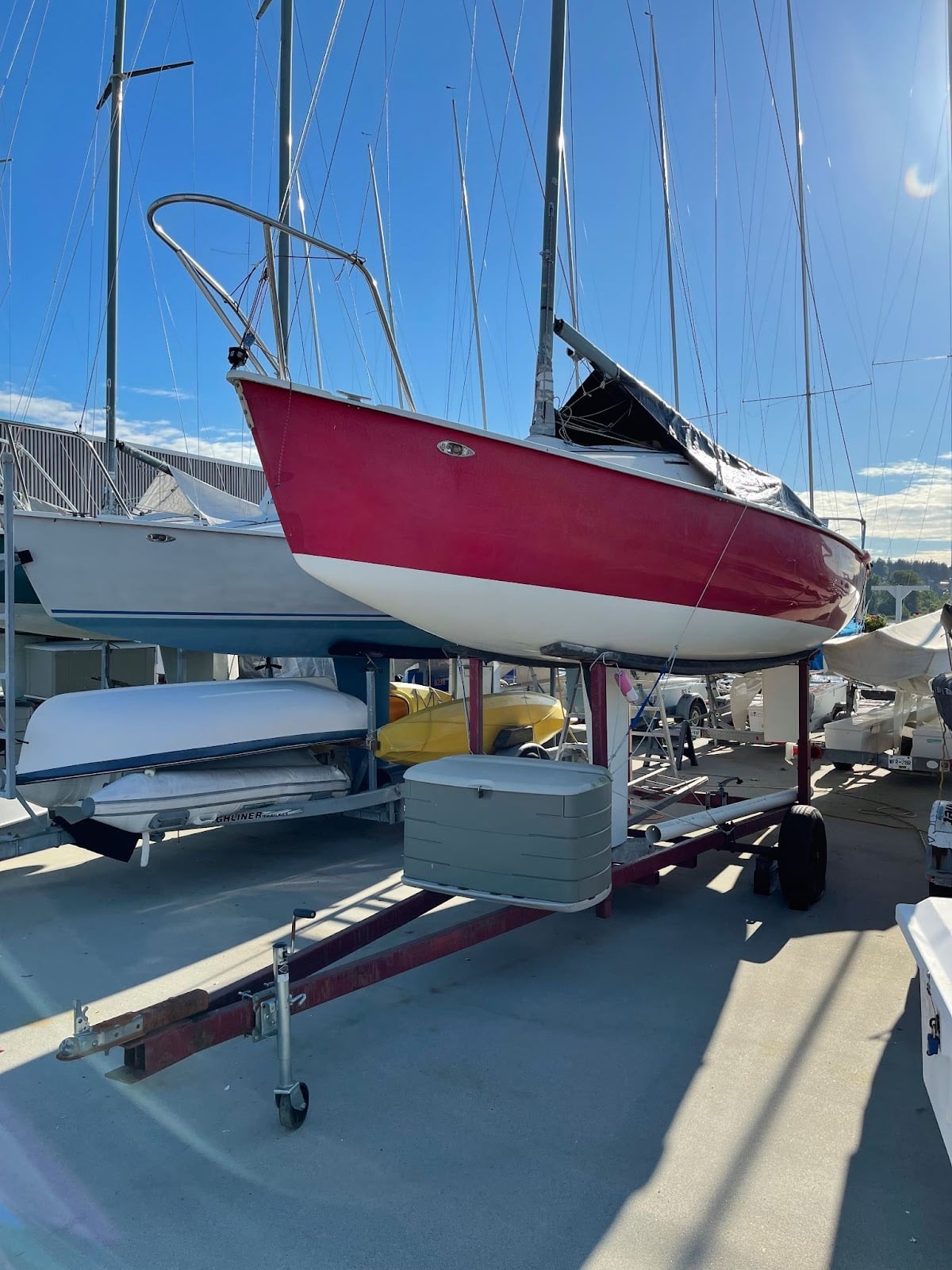 ---
In case you missed it...
Alex Fox wrote up a great regatta report from this year's Canadian Championships in Cowichan Bay, published in the October edition of Pacific Yachting magazine. Check out the full article
HERE
 for a pretty great perspective on the racing. Thanks Alex!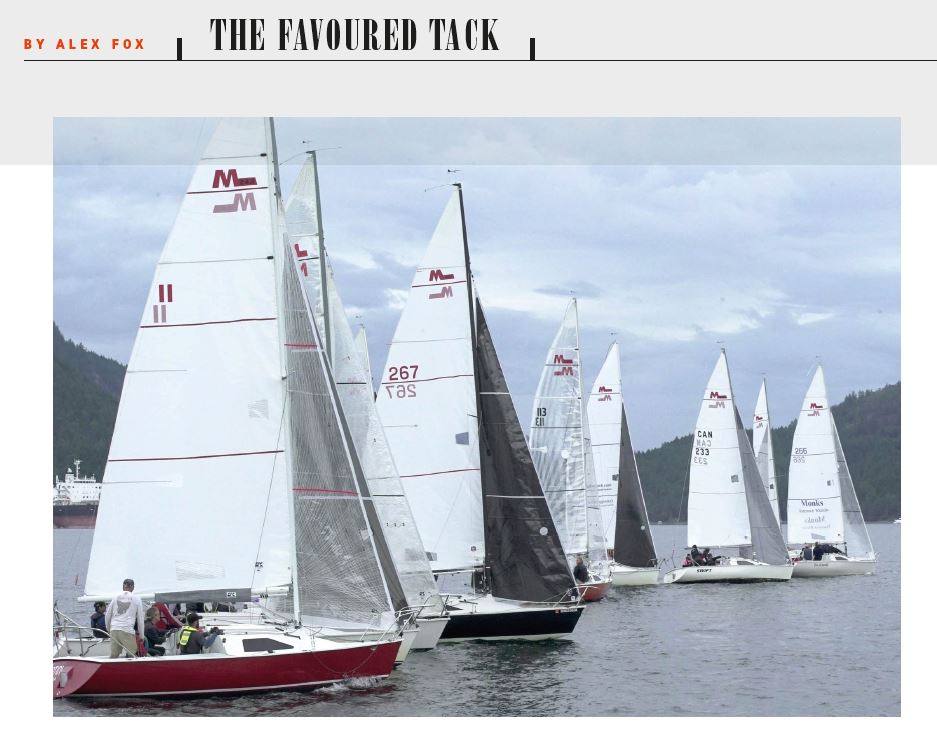 (
editor's note: this makes me look forward to next year's North American Championships in Nanaimo, nothing like big-fleet one design racing!
)
---
Racing Concept of the Month #4
The "racing concept of the month" articles are way of sharing the general racing knowledge that has been developed over the decades in the Martin 242 fleet – this is the fourth of a series. All are loosely based on the excellent content in 

this article

 by Michael Clements. This article is also inspired by some math done by 4-time M242 NA's winner Matt Alexander.
VMG!
The downwind leg in a Martin 242 is all about Velocity Made Good – VMG. So, what are we even talking about? What is it? How does it work? How can we use this secret power to win more races? Most of us understand this concept intuitively, but it's time to have some fun and dig into the details…