---
Tweakers, And Why They Are a Good Idea in Windy Conditions
Written by Michael Clements, July 11, 2021
So, there you were, blasting downwind in 25knots of breeze and you just experienced your first windward death roll or leeward broach. It's a joy that every new Martin 242 owner looks forward to and eventually experiences (or may be blissfully unaware of what's coming) - sort of a rite of passage in the Class. It's our version of "hazing". And you'll know you really did it right if you pegged the mast in the water for up to 20 seconds and ejected one or two crew from the cockpit or the deck in the process (two gets you a higher point score and bragging rights. Three ejections would be epic.)
To digress somewhat (but to reinforce why this article has been written in the first place), this actually happened - just ask Rick Howard & Steve Johnson about an epic "End of Summer Hummer" event in Sylvan Lake, Alberta, back in 2009 or so while yours truly was steering their boat with Rick's wife Tracey on board in 30+ knots of wind, trying to beat Mike George, Al Barnes, and co. Steve chose to jump out of the rear end of the cockpit when the mast was pegged in the water, probably because he was rattled by the sight of Rick lying spread-eagled on his back on the mainsail, essentially floating on the water like he was on a waterbed, but dry as a bone - one of those things you just never forget. Or perhaps Steve thought the boat was going to turn turtle and sink – you'll have to ask him (we never got around to it). We eventually sailed upwind 200 yards and picked up the marginally hypothermic Steve and went on to finish 2nd in the race - he was a good sport about it. (And boy is it hard to drag a 200-pound man into the cockpit when he's tired, cold, wet, and it's blowing 30 knots and wavy...)
Anyway, back to the article...
So, after your epic wipeout you were probably wondering:
"Isn't there a better way?"
"Do I have to do this again?"
"Should I not tie a stopper knot in the cockpit end of the spin halyard and just let it zip out of the mast if I feel that's the only way to get the boat upright again?" (Two schools of thought on that one...but my preference is to keep the knot, start one or two people pulling hard on a sheet or guy, and blow the halyard out of the cleat to lay the spinnaker flat on the water – tends to instantly depower it, but does raise the risk of "shrimping" the spinnaker.)
"Is it a good idea to stand on the keel to get the boat upright again?" (No - bad idea - don't go there - it isn't a Laser.)
Well, there is an answer, and it's called...
Tweakers.
---
2021 RVYC July One Design Regatta – Report
We managed three races in an unexpectedly good easterly breeze on Sat July 18. Conditions were quite tricky, with big changes in wind strength and direction throughout the day, and a strange ebb tide swirling through the bay.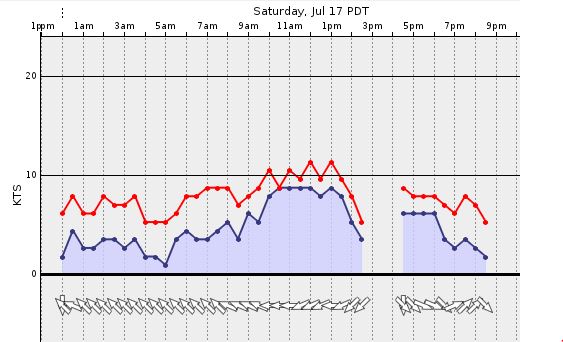 Although the conditions required good decision making, the long courses put a premium back on boat speed compared to the short Wednesday night courses we're getting used to. In the end #13 Back in Black sailed by Phil and Reto made the best of the conditions with three straight bullets. Jeremy and Tara Smith made the trip over from the island, racing with rockstar crew Michael Clements on #215 Min of Mine. They had some great starts and led at several times to finish second. Rounding out the top three was Yury Levkovskiy's boat #233 with guest helm Fraser McMillan also making the trip over from Victoria. With the wind dying rapidly after the third race the fleet made a good decision to head to the bar a bit early – a good call in the end with the wind dying almost completely by 3PM before switching to Westerly a few hours later.
Drew Mitchell from North Sails was out on the water and got some great shots of the action.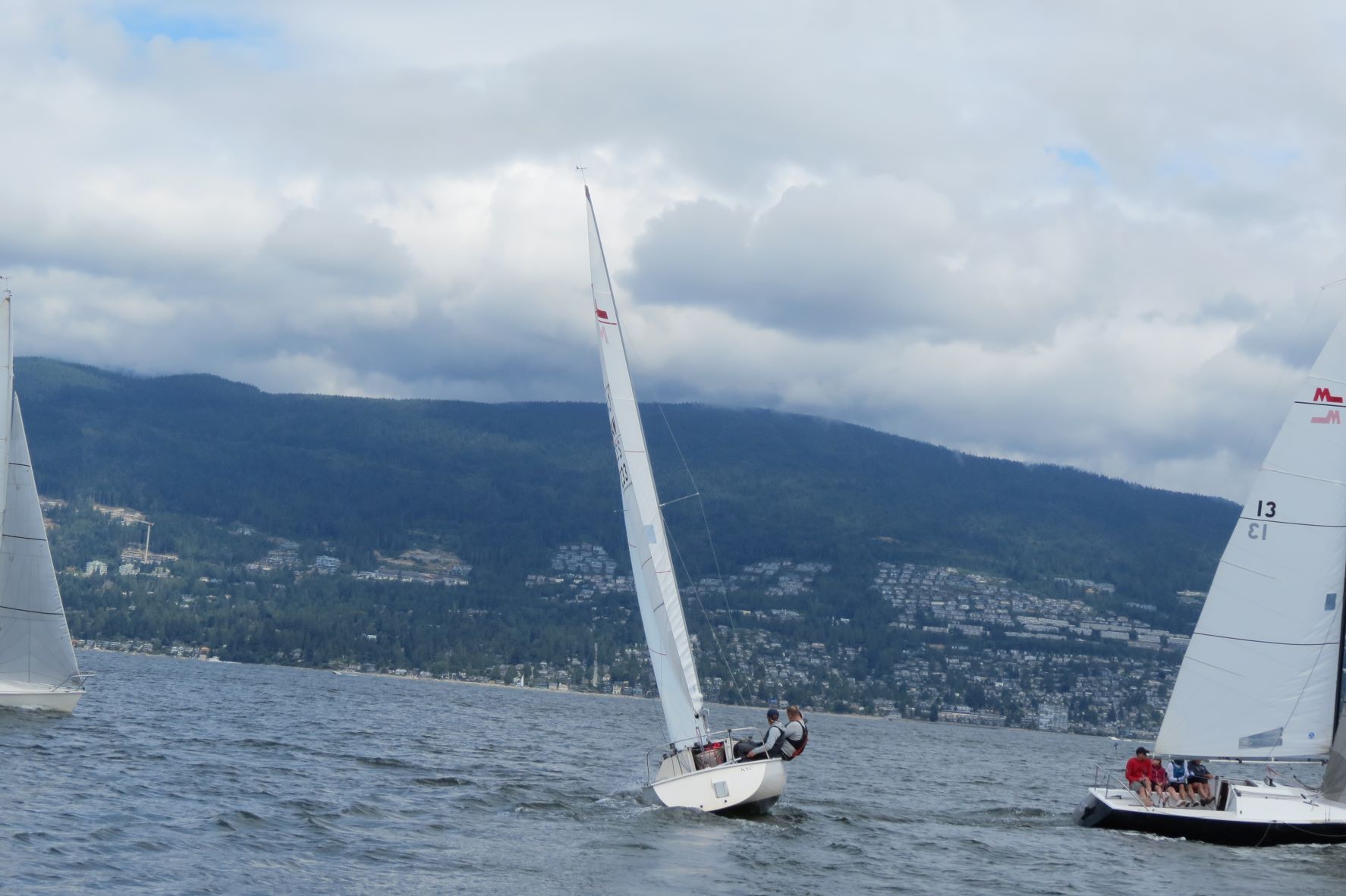 13 and 233 Crossing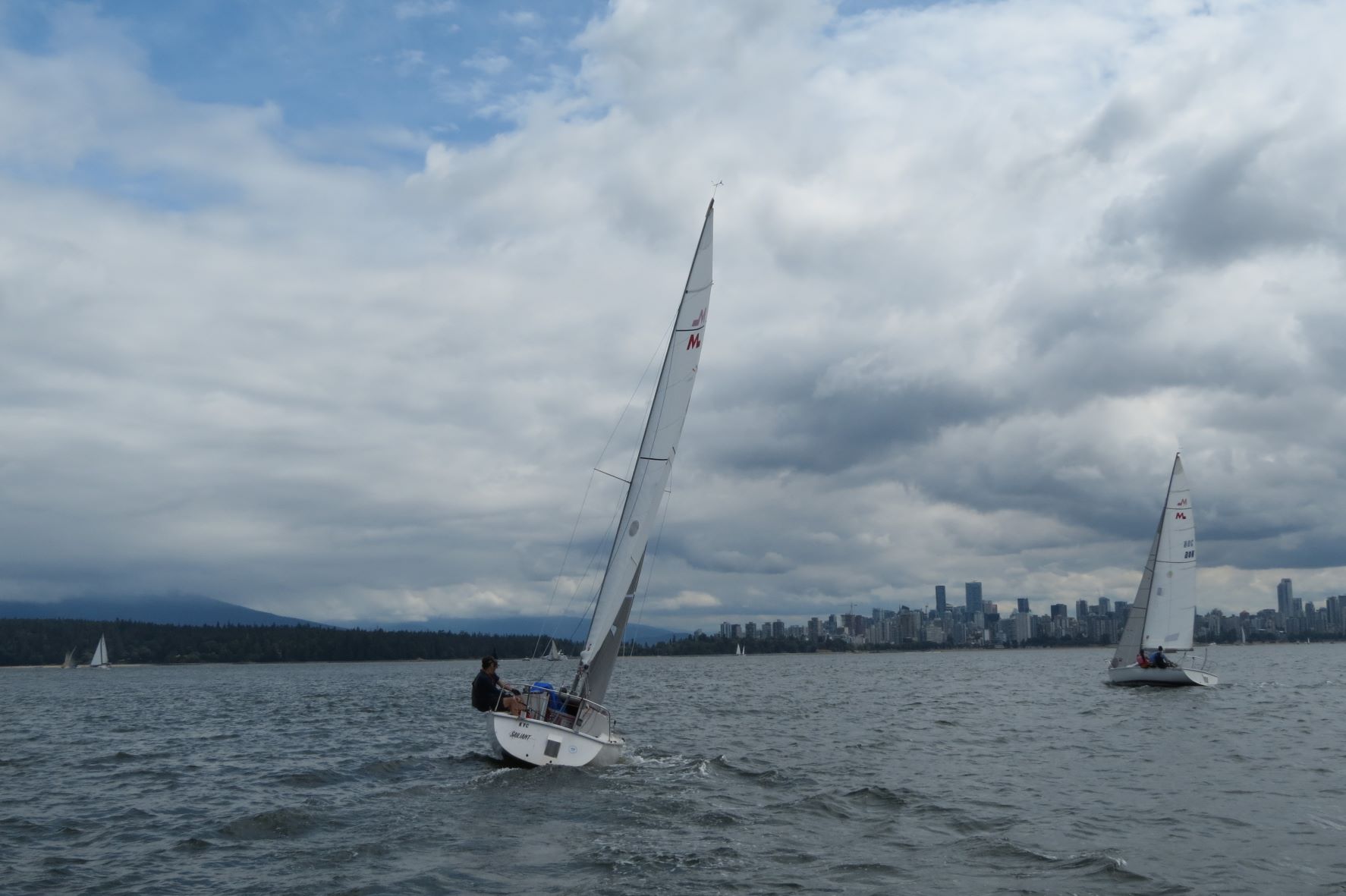 171 vs. 215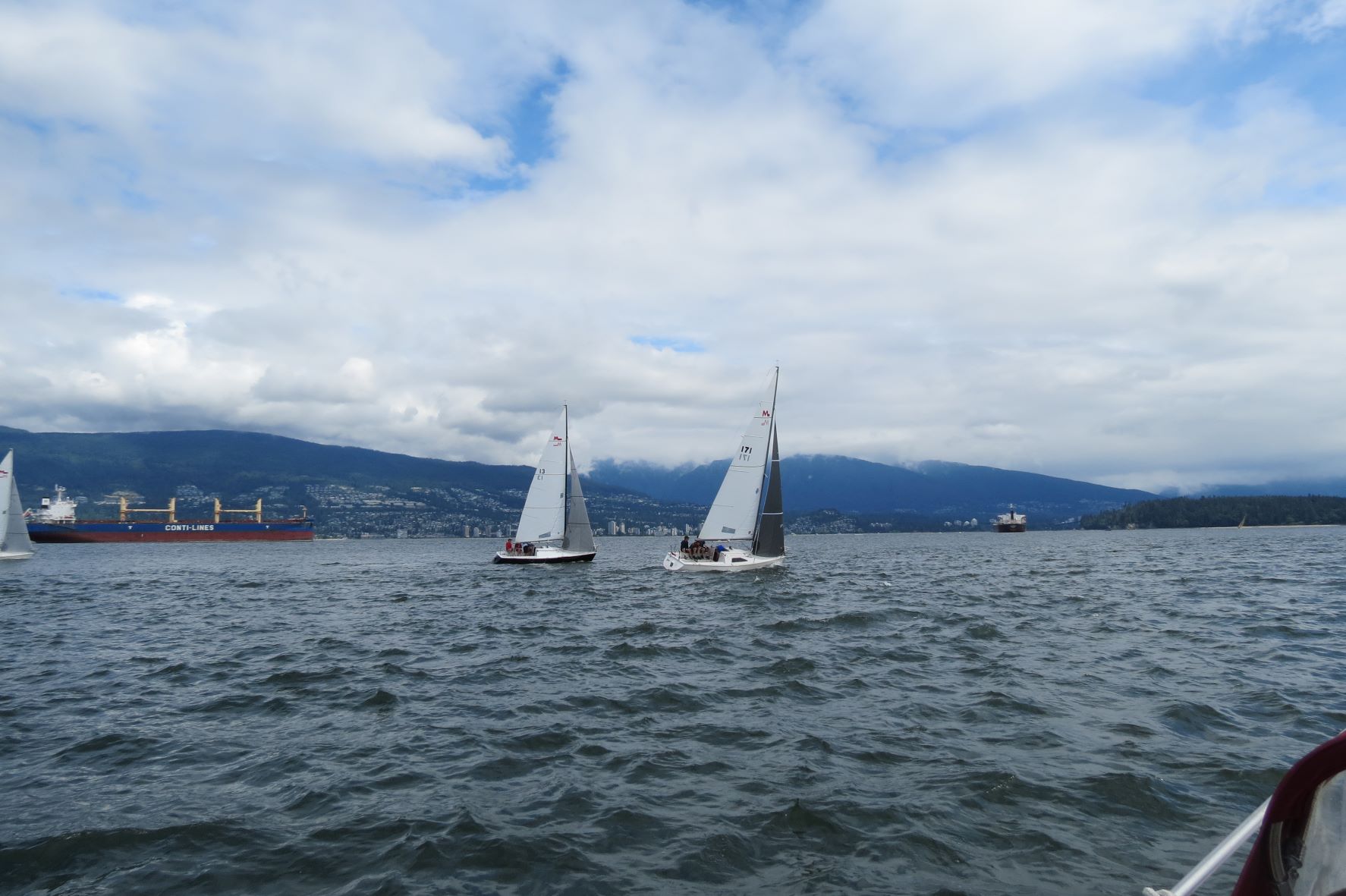 13 vs. 171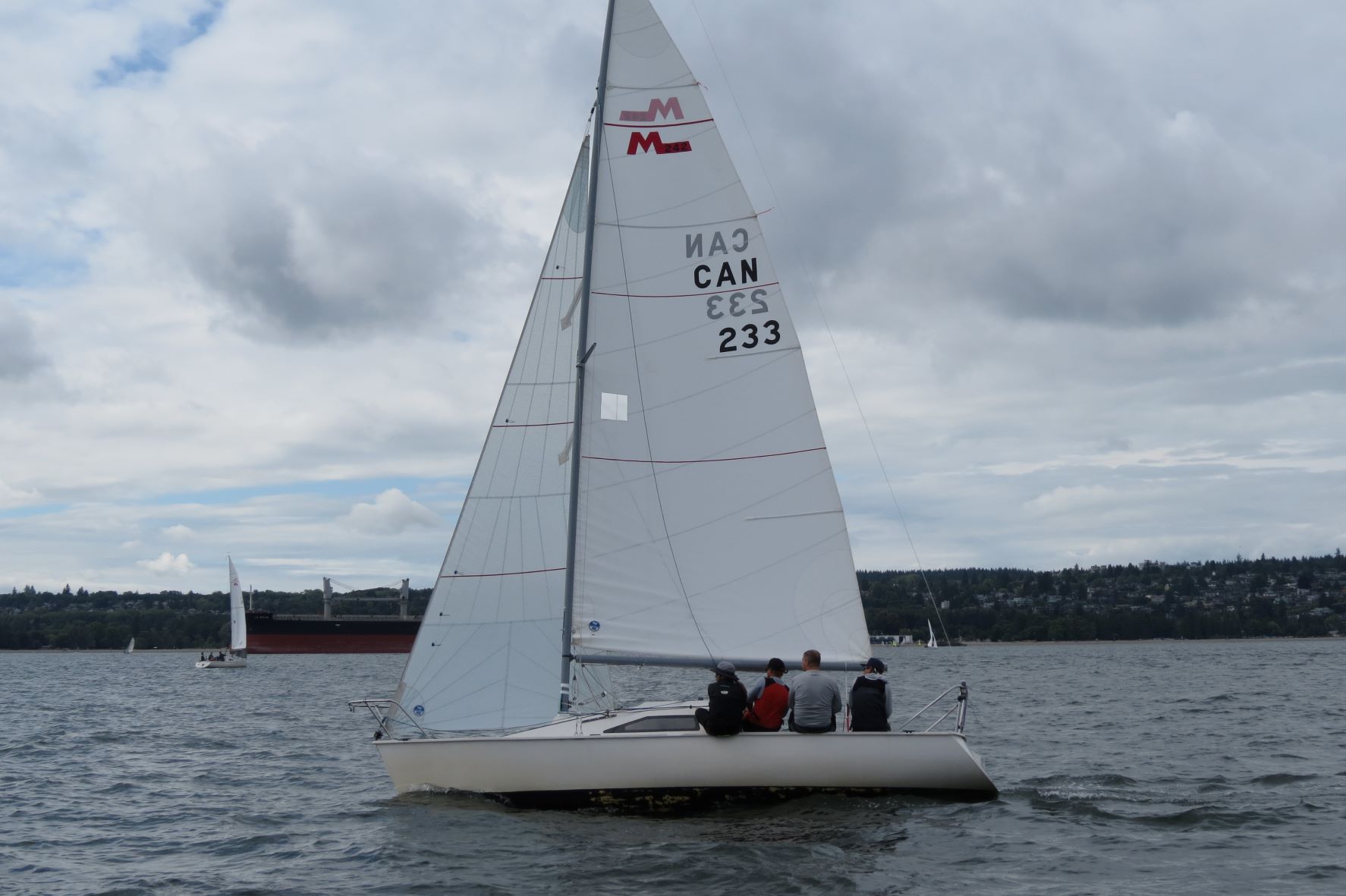 233 In the Light Stuff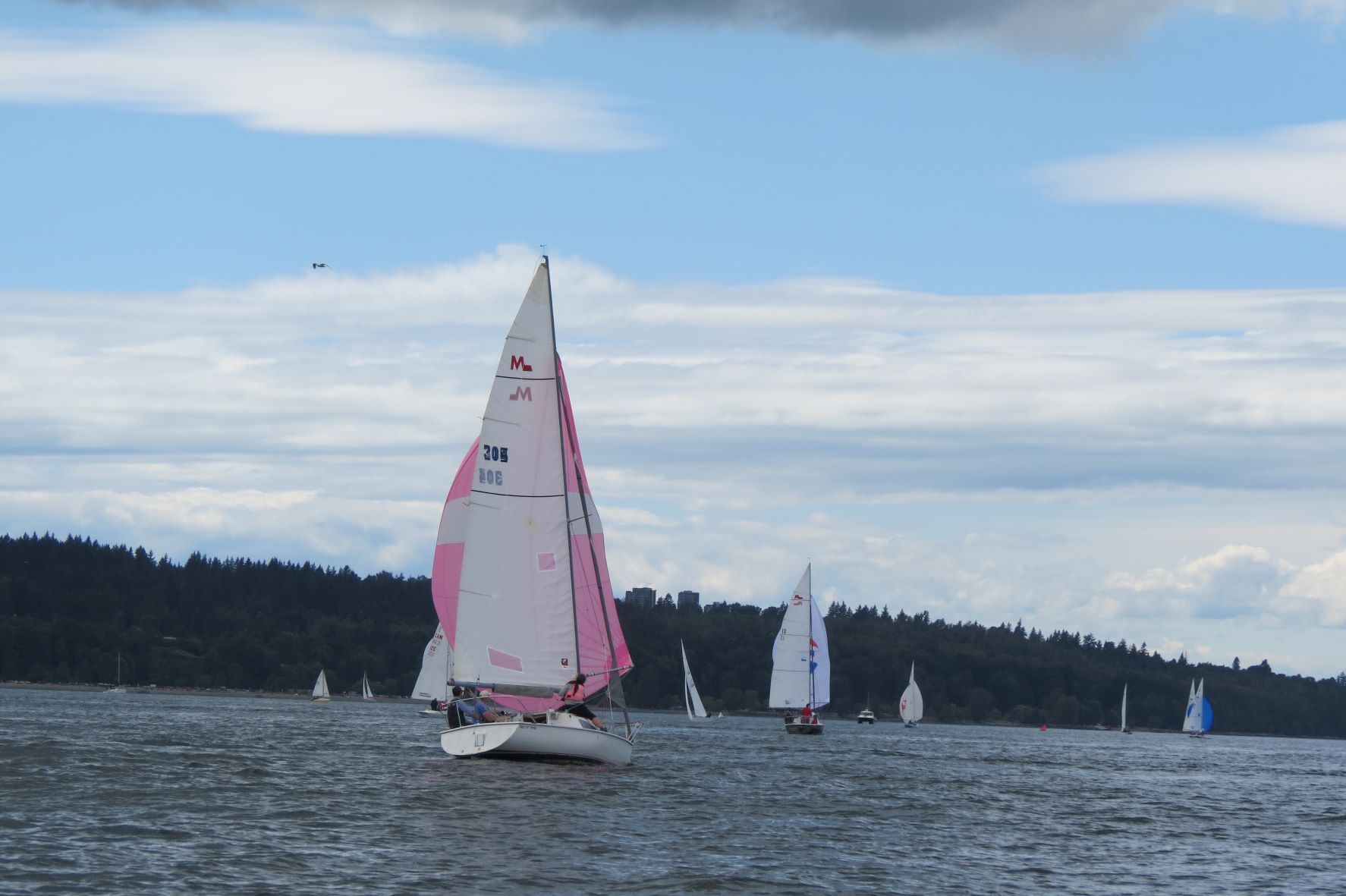 215 On The Hunt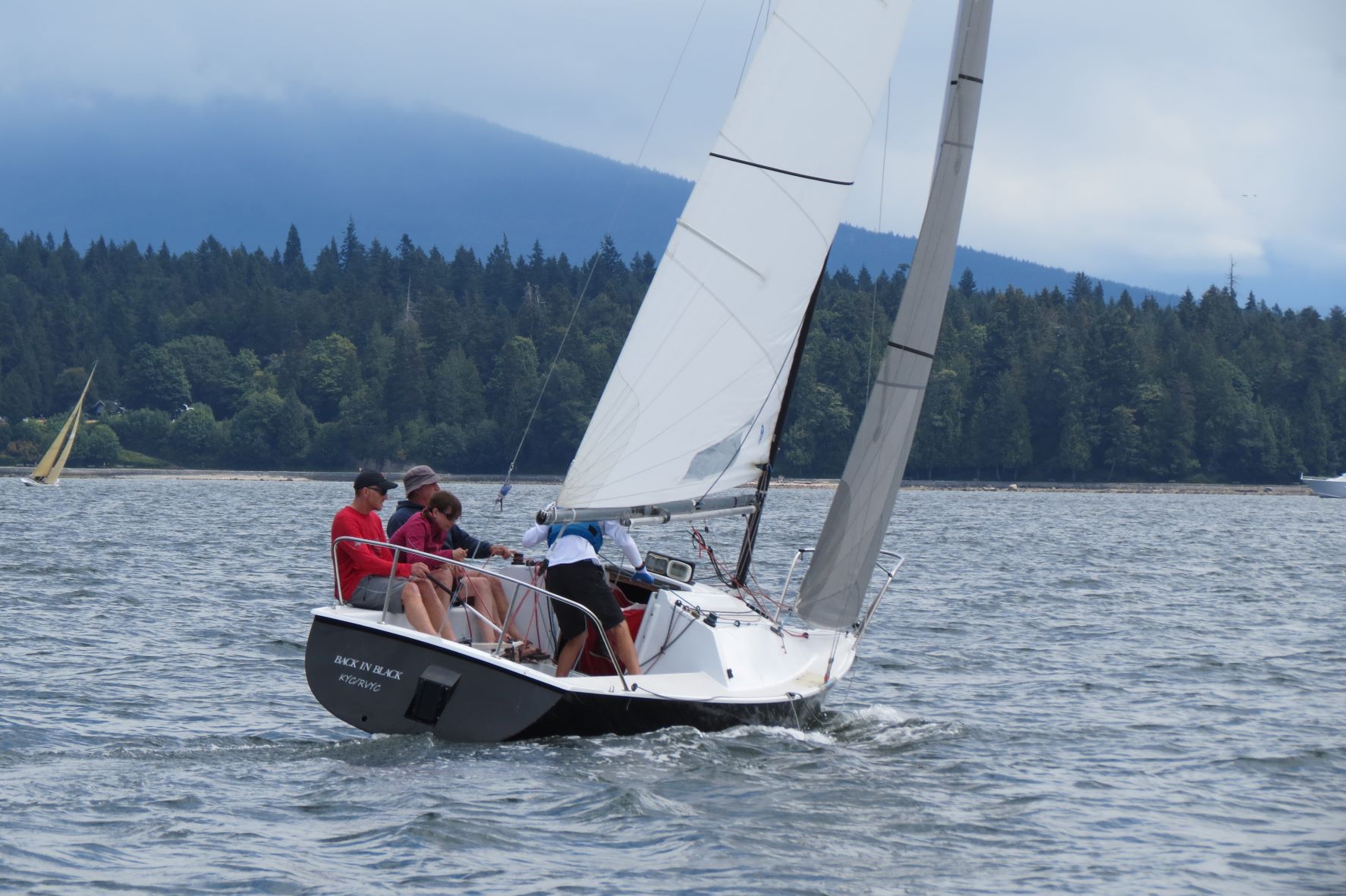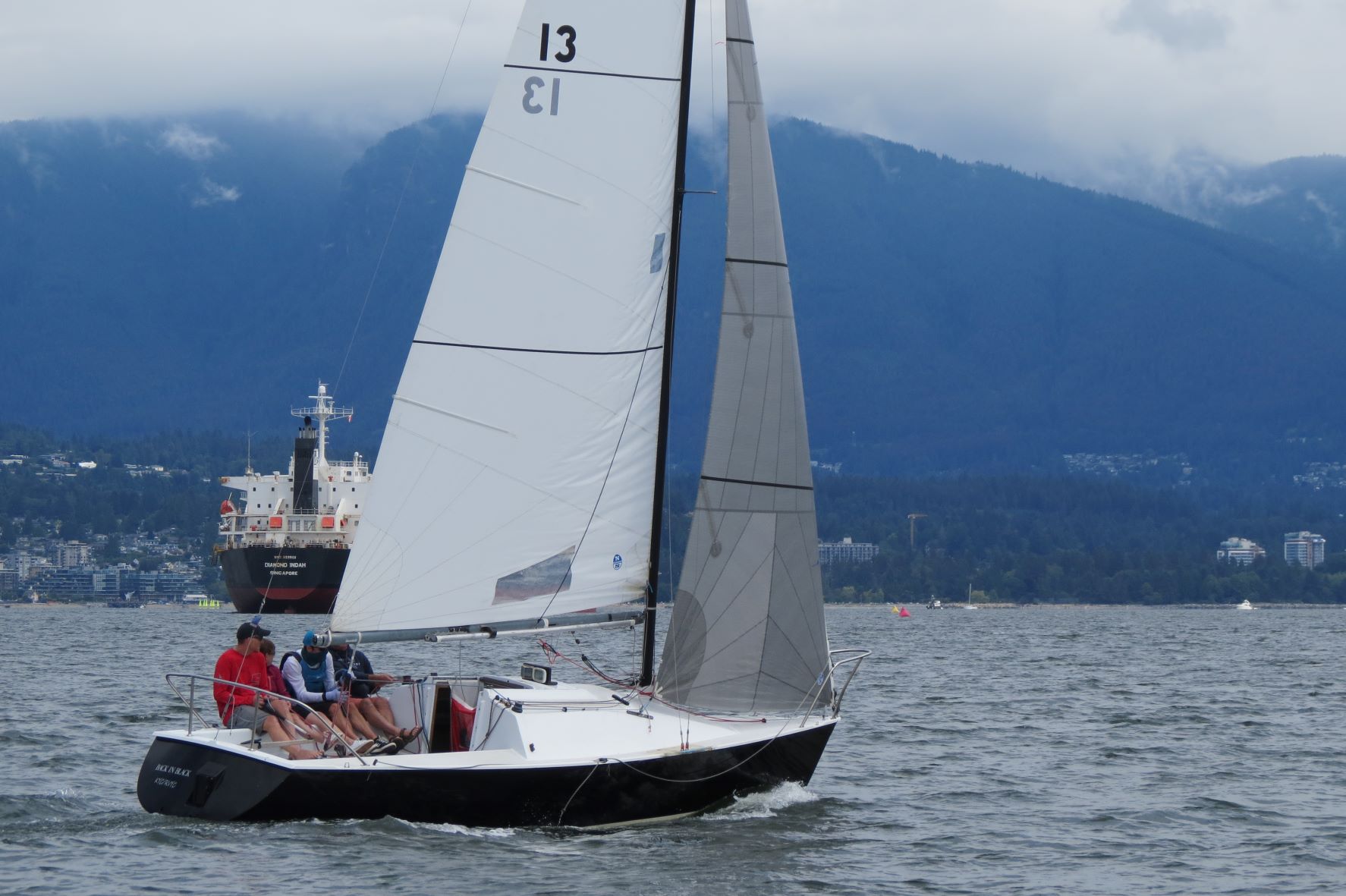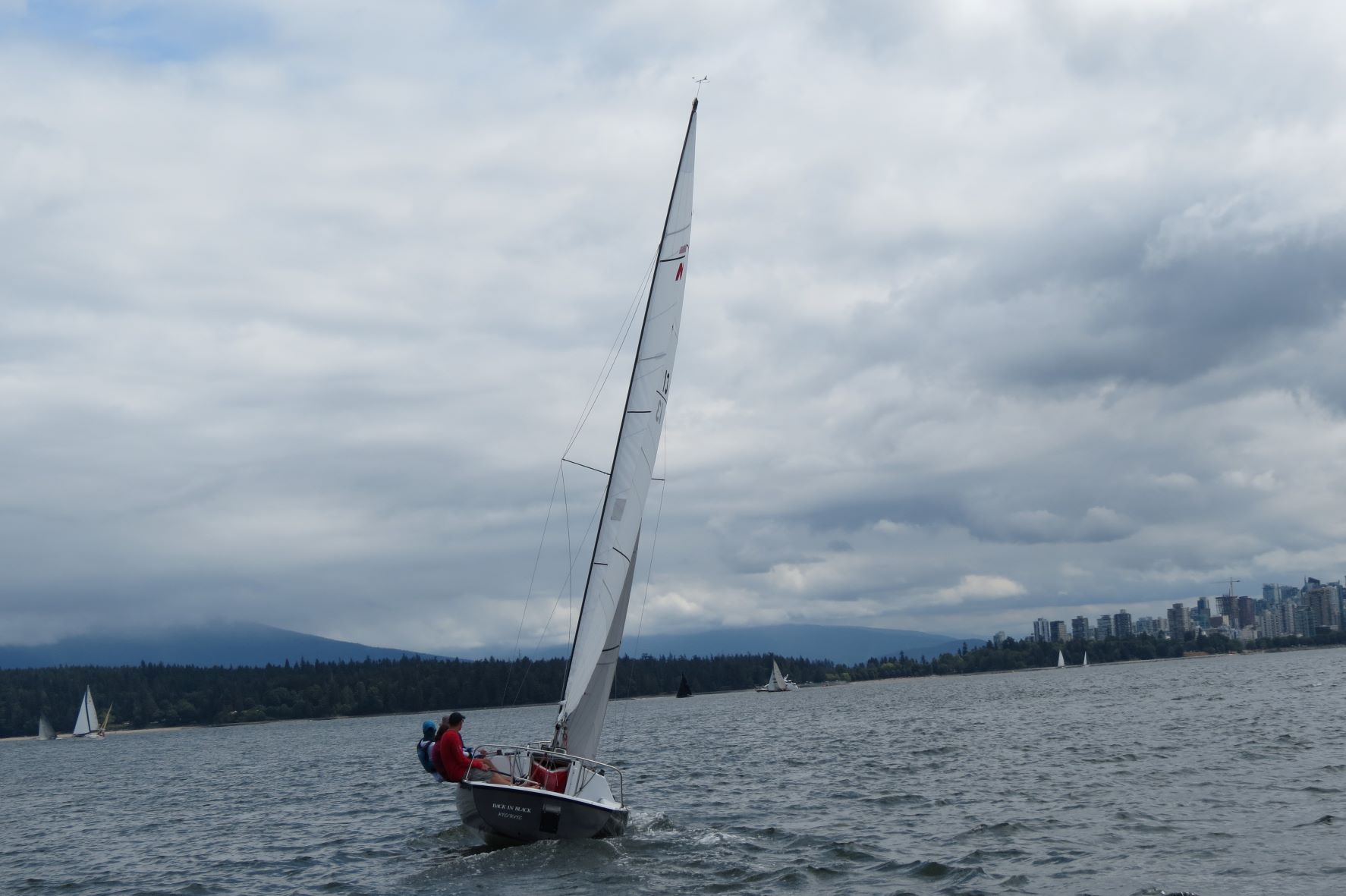 The Winners!
Full Results:
http://rvan.ca/OneDesign/JulySeries2021.htm
---
---
The Big Table is Back!
and
So Is Beer Night!! 
On
July 21st
, the first Beer Night of the Vancouver racing season will occur at RVYC at the Big Table in conjunction with the conclusion of the July Series.
All Fleet Members are welcome to a pint of beer at the event, so feel free to drop by after racing. If you're not a Member yet, you can sign up for your free pint
HERE.
---