---
Welcome to the Regional Fleet, Graham Sibbald, Eric Bretsen, and Georg Reuter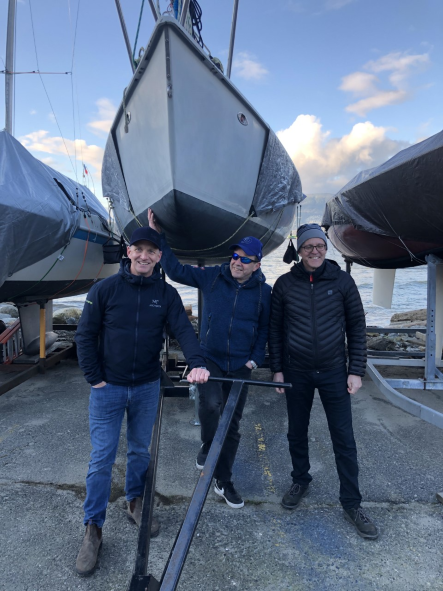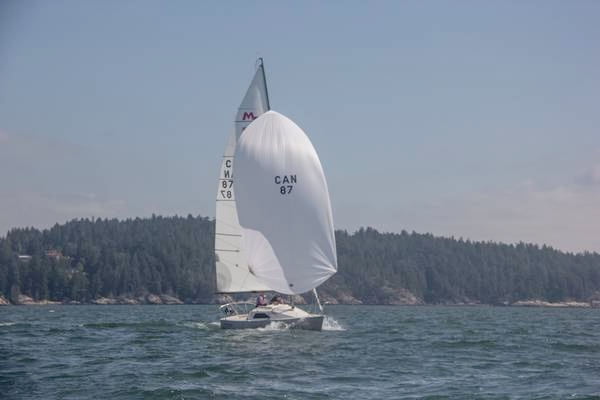 On February 17th, Jo-Ann Heinz of Kitsilano Yacht Club sold Silver Bullet, Hull #87 (listed February 6, 2022, for CDN$11,590), to Graham Sibbald, Eric Bretsen, and Georg Reuter of Vancouver, which makes it the 4th transaction of the year in the Pacific Northwest Region and the 51st in just over 5 years. Silver Bullet will remain at KYC.

Graham raced out of Schooner Cover, Nanoose Bay, a lifetime ago aboard "Free & Clear", a 26' Thunderbird, followed by "Jenny Gibson", a C&C Viking 34.

Georg has spent time cruising BC waters, and long ago crewed on a San Juan 24.  He's looking forward to joining the 242 Fleet.
Eric has been on dry land (mainly the soccer field kind) for the last 20 years, following 10 years of crewing aboard a Shark in the waters of Toronto Harbour.
With a grey hull, Silver Bullet is in very good condition with bottom paint, and comes with a 2016 Measurement Certificate that is almost completed. Outlined below is a list of improvements made to the boat since 2019:


June 2019 – new cam cleats, fairleads, bearings
August 2019 – new Honda MTYC 2.3 DHLCHC motor
February 2020 – new Velocitek Prostart
August 2020 – new spinnaker launching bag
March 2021 – new sheets and halyards
February 2020 – new jib
February 2021 – new dolly 
Welcome to the Regional Fleet, Graham, Eric, and Georg, and enjoy your first 242!
---
---
Welcome to the Regional Fleet, Zach and Tim Thompson
On February 13th, Scott Kerr & Mark Spence of Kitsilano Yacht Club sold Polar Bear, Hull #43, in a private transaction to Zach Thompson and his father, Tim, of Port Coquitlam, which makes it the 3rd transaction of the year in the Pacific Northwest Region and the 50th in just over 5 years. Polar Bear will remain at KYC.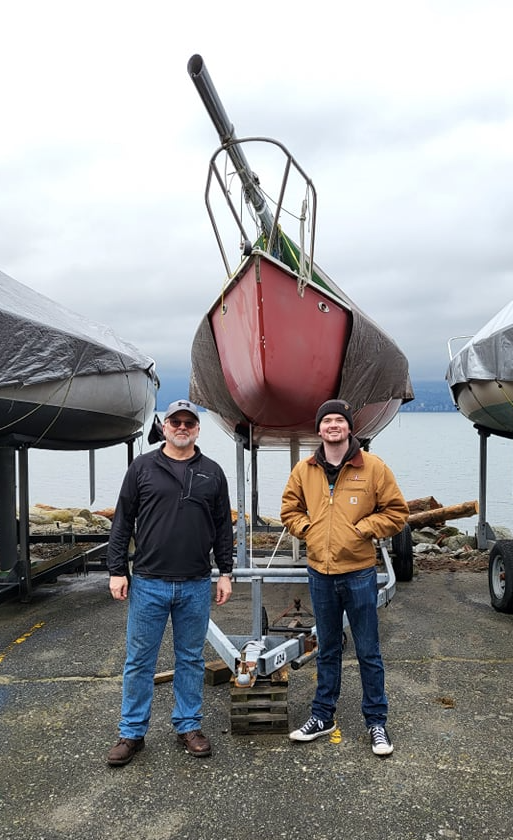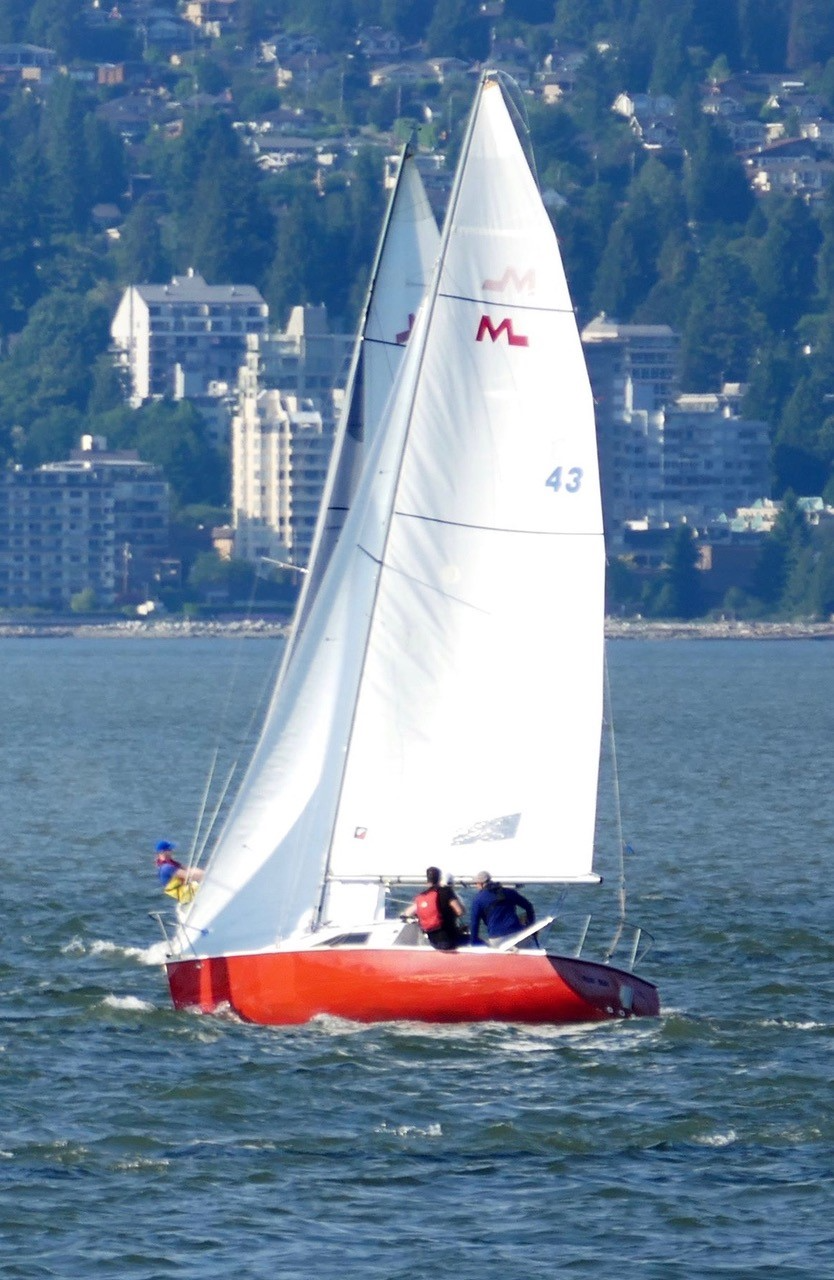 ---
Fleet 1 Investment In 2 Spinnaker Poles

At the 2022 Fleet 1 AGM, following a unanimous recommendation from the Fleet 1 Executive Committee, the attendees voted to invest in two spinnaker poles for loan & sale.
One pole is brand new and has been ordered from ProTech in North Vancouver and will be for sale for CDN$900 (photos to follow post-construction)
The second (black) pole is in very good used condition and has been purchased from Allan Strain (see attached photos) and is available for loan
The concept is that if someone in Fleet 1 or at a North Americans/Canadians/BC Champs/Cow Bay needs to borrow a pole for a short time while theirs is being repaired, Fleet 1 will lend them the black used pole. But if they damage or break it they would be responsible for repairs or buying it outright.
On the other hand, if someone breaks a pole and/or end fitting and does not want to repair it, or just wants a new pole to replace an old one, Fleet 1 will sell them the new pole for CDN$900, and will immediately order a new pole from ProTech. In this manner the multi-month lead times are cut dramatically.
The two poles will be stored in Michael Clements' garage and either he or one of the Fleet 1 members will transport them to major regattas.
Note that Orcas Island has one or two spinnaker poles which could be loaned out in Washington State - contact Ken Machtley or Chris White.

---